Dungy's legacy extends farther than 100 yards
Last weekend, I was invited by some friends, who happen to be new parents, to spend the weekend in Roosevelt. While there I learned a few important lessons.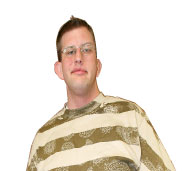 This archived article was written by: Nate Davis
Last weekend, I was invited by some friends, who happen to be new parents, to spend the weekend in Roosevelt. While there I learned a few important lessons.
First off, I am much too young and immature to have children. I nearly went crazy after spending a mere three days with my friends and their new child. I also attended a Union High School women's basketball game, and while there I was able to see the example of a good coach. Union's women are coached by Keith Morris, who appeared calm and collected for the length of the game. Watching Morris reminded me of one of the greats in coaching history, Tony Dungy
Tony Dungy, one of the most influential coaches in the National Football League, has announced his retirement. The announcement came following the Indianapolis Colts surprising first-round loss to the San Diego Chargers.
Dungy has been an influential figure for the NFL, both on and off the field. In 2004, he became the first African-American head coach to win the Super Bowl, when the Colts defeated the Chicago Bears.
He has also been recognized for his off-field actions as well. Almost anyone familiar with sports is aware of Dungy's on-field success. I would like to take some time and talk about some of the things that he will be remembered for years to come.
One of the qualities that made Dungy a great coach was his on-field style. In an age filled with coaches like Bill Cowher and Bobby Knight, who can't seem to talk to their players or even complete a sentence without blowing a gasket, it has been refreshing to watch the calm and collected Dungy patrol the sidelines.
He has developed a unique coaching style, replacing the angry tirades of most coaches with calm talks with his players. Chicago Bears coach Lovie Smith described Dungy's style, "We talked about how to do it, being a teacher instead of screaming and yelling."
Dungy's faith has been an integral part of his life, helping him to not only become a better person, but also a better coach. Dungy is a devout Christian and has said that football is not the most important part of his life. Dungy once stated, "For your faith to be more important than your job, for your family to be more important than that job … We all know that's the way it should be, but we're afraid to say that sometimes."
His faith has led him to become an influential figure on and off the field. In August 2007, former Pres. George W. Bush appointed Dungy to the President's Council on Service and Civic Participation.
While Dungy coached in Tampa Bay he became a public speaker for the Fellowship of Christian Athletes. He also became a mentor, and supported the Boys and Girls Club and Big Brothers/Big Sisters in the Tampa Bay area. After moving to Indianapolis he launched the Basket of Hope program, which is an organization that donated baskets filled with toys and gifts to hospitalized children.
He was recognized by Indian Wesleyan University and was inducted into IWUs Society of World Changers. At the same ceremony he also received an honorary doctorate of humane letters from IWU.
Aside from his charitable actions and his service, Dungy authored the book Quiet Dignity: The Principles, Practices and Priorities of a Winning Life. The book spent 32 weeks on the New York Times' Best-seller list. Dungy said that he got more satisfaction from writing his book than he did from winning the Super Bowl. Dungy will have another book released on Feb 17 2009 titled Uncommon: Finding Your Path to Significance.
Uncommon will be about the true meaning of significance, Dungy said about the book "Our young men today are falling into a trap … Society is telling them material success is what's important, but if we buy into that idea, we can spend a lifetime chasing that success and never really have the positive impact on people that would make our lives truly significant."
Anyone who knows about football, will remember Dungy as being the first black head coach to win a Super Bowl, but I hope that people will also remember him for his unique style of motivating his players and his many off-field accomplishments. Dungy is truly one of the greats in American sports and will be missed by the NFL.