A surprising show of sportsmanship
It seems all the stories that grab our attention focus on something negative. A-Rod, Terrell Owens and others dominate the headlines, for all the wrong reasons. Today, I'd like to share a heartwarming story of a high school basketball game that reminds us of what is really important.
As I was searching for a story to write about, I came across an article on ESPN.com, the article was an amazing example of sportsmanship, in a high school basketball game. The game was between a school from Dekalb, Ill. and Milwaukee Madison High School.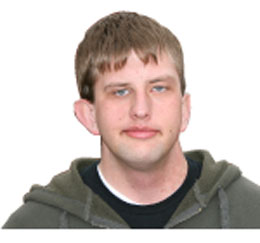 This archived article was written by: Nathan Davis
It seems all the stories that grab our attention focus on something negative. A-Rod, Terrell Owens and others dominate the headlines, for all the wrong reasons. Today, I'd like to share a heartwarming story of a high school basketball game that reminds us of what is really important.
As I was searching for a story to write about, I came across an article on ESPN.com, the article was an amazing example of sportsmanship, in a high school basketball game. The game was between a school from Dekalb, Ill. and Milwaukee Madison High School.
Before the game started, tragedy struck a MMSH player, when Johntel Franklins mother died early in the afternoon. His mother had endured a five-year battle with cervical cancer, and had begun hemorrhaging. Franklin and several teammates gathered at the hospital as Carlitha Franklin passed away.
Milwaukee coach Aaron Womack Jr., said, "He was very distraught and it happened so suddenly he didn't have time to grieve." Womack, planned to cancel the game against Dekalb, but Franklin protested. He wanted the game to go on, but said he did not plan to play.
The game started, almost an hour late. Franklin was not supposed to play, but showed up during the second quarter to cheer on his teammates. As he arrived, a timeout was called and teammates and fans gathered around him, and hugged. Womack asked if he'd like to sit on the bench with the team, but Franklin had other plans. "No" said Franklin, "I want to play."
According the rules, if a player enters a game that isn't in the original lineup, the team would be hit with a technical foul, and Dekalb would be awarded two-free throws. The game was close, but Womack was willing to sacrifice the two points. Franklin suited up for the game.
Dekalb coach Dave Rohlman argued with the refs, asking them not to call a technical foul. Womack said "I could hear them arguing for five to seven minutes, saying, `We're not taking it, we're not taking it.' The refs told them, no, that's the rule. You have to take them."
As Darius McNeal, headed to the court to take the foul shots, Rohlman look at McNeal and said "you realize you're going to miss them, don't you?" McNeal nodded, then walked to the foul line. Once at the line, McNeal barely let his shot drop two feet in front of him, the second shot was the same. The MMHS players stood and faced Dekalb's bench and applauded, then the fans joined, giving them a standing ovation. McNeal said of the shot, "I did it for the guy who lost his mom … it was the right thing to do."
Franklin went on to score 10 points for his team, and won the game 62-47. He said after the game, that "I got kind of emotional but it helped a lot just to play … I felt like I had a lot of support out there."
Even though Dekalb lost the game, it is a loss that will be remembered by their players, as coach Rohlman said "This is something our kids will hold for a lifetime. They may not remember our record 20 years from now, but they'll remember what happened in that gym that night."
Coach Womack was touched so much by the gesture, he wrote a letter to the Dekalb Daily Chronicle. "As a principal, school, school district staff, and community you should all feel immense pride for the remarkable job that the coaching staff is doing in not only coaching these young men, but teaching them how to be leaders."