From backyard wiffle ball to CEU baseball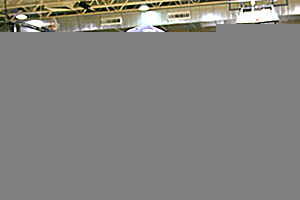 This archived article was written by: Brooke Hiatt
Representing the 208, Rob Smith is from Montpelier, Idaho. He was born on September 23, 1988 to Ralph and RaNae Smith. While growing up, Smith enjoyed hanging out with his five older brothers and friend Bailey Thomas. Thomas says, "Growing up Rob was very competitive and has always been an example." In his youth, Smith played football, basketball, baseball and loved to camp and fish. His favorite childhood memories are playing wiffle ball with his brothers. Smith graduated from Bear Lake High School, in Bear Lake, Idaho. During his high school years, Smith participated in football, basketball, wrestling, baseball, drama club, and student council.
Smith found out about CEU through his brother who played baseball here. Smith plays catcher on the CEU baseball team. His favorite thing about baseball is "how much it relates to life." It has ups and downs just like life. He says, "You have to work to overcome the downs in baseball, just like life." His favorite thing about CEU is how relaxed it is. When asked the question, Red Sox or Yankee's, Smith replied with neither; he is a Cubs fan.
Smith's hero in life is his father, because he set a good example for him and let him make his own choices in life. His advice for young kids who want to play college baseball is, work hard in school. Smith likes all music, especially country. He really likes Tim McGraw. His favorite movie is Dumb and Dumber. Having recently served an LDS mission to Knoxville, Tennessee; Smith has been out of the loop when it comes to entertainment for the past two years. He had a hard time answering the question, which celebrity would he take out on a date? But finally, he answered with Megan Fox.
Other than playing baseball, Smith enjoys hanging out and sleeping. When he grows up he wants to be a dentist. One goal of his is to be happy and have a Celestial marriage. If he were given a million dollars, he would use the money for school and buy "lots of cool stuff like a chrystler 300." Smith is a great example to young kids and can be found this spring on the baseball field.