Remodeled Library provides great resource for patrons
The USU-CEU library staff has been working diligently these past several months to provide students, faculty and staff on campus with materials, services and the type of research environment appropriate to a higher education academic library.
To that end, the USU-CEU Library staff purchased and installed 40-Dell computers in the library. Each computer is equipped with the latest features including Microsoft Office 7 and outfitted with 23" monitors.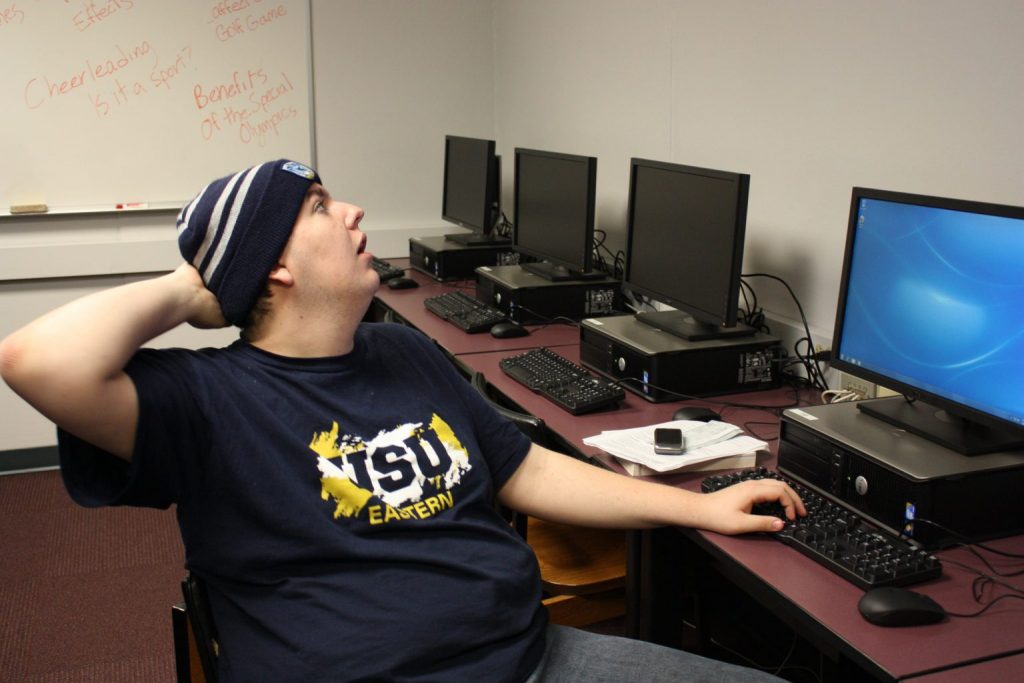 The USU-CEU library staff has been working diligently these past several months to provide students, faculty and staff on campus with materials, services and the type of research environment appropriate to a higher education academic library.
To that end, the USU-CEU Library staff purchased and installed 40-Dell computers in the library. Each computer is equipped with the latest features including Microsoft Office 7 and outfitted with 23" monitors.
In addition, the library instruction lab has been updated. Over the holiday break while students were away, new carpet was placed in the lab and the walls were painted. The lab now offers new computers, an overhead projector, a full-viewing screen, a lecture/instruction podium and several white boards for instructional use during lectures.
This new and updated resource is a benefit to the campus as it provides the necessary and appropriate hardware and software to instruct students, faculty and staff on the several library resources available due to the USU-CEU merger.
A new microfilm/microfiche reader called the ScanPro 2000 was purchased for the library. The USU-CEU Library has the best and most complete runs of microfilm in this area of the state. The collection is of value and pride to the campus and this community.
The ScanPro 2000 allows users to more efficiently and effectively search and find information from newspapers from the 19th and 20th centuries. A great deal of valuable information has yet to make its way to the Internet.
The USU-CEU Library receives requests regularly from individuals within the local community, Utah, the United States and other parts of the world searching for information that can still only be found in microfilm/microfiche records.
The USU-CEU Library has also invested in comfortable seating for students, faculty and staff to enjoy while visiting and doing research. The library has five-study rooms to assist student groups performing research. All the study rooms are outfitted with white boards.
An area dedicated to new purchases was added to the library. "While we strive to build our library collection electronically we also work just as diligently to purchase hardcopies of academically relevant books, journals, DVDs and CDs that support and enhance the scholarly programs taught at USU-CEU," said library director Lori Brassaw.
"We invite all students, faculty and staff to visit the USU-CEU Library regularly for all your library related needs. We look forward to your visits and working with you," Brassaw added.
-Contributed by Lori Brassaw