Locks of Love for a reason; the story behind the act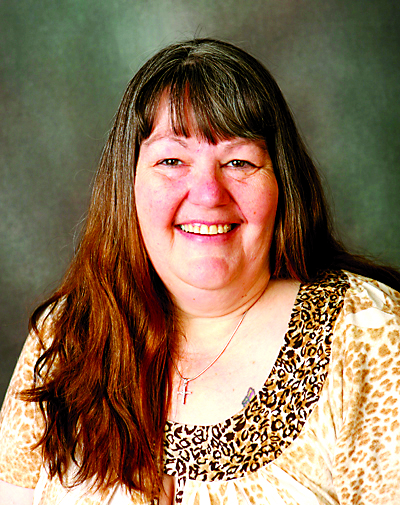 This archived article was written by: Mae Goss
For one who does so much for the students of USU-Eastern and the Price community, a local woman has gone over and above, once again. Becky Archibald, during the cosmetology department's annual Locks of Love drive, cut off and donated 10 inches of her hair.
Her story revolves around Air Temp Heating, whose owner does the maintenance and repairs for the college dining services. Archibald found out, through the past year and a half that the owner, TJ Nunley, has a young daughter, Hailie, who has been battling cancer for the second time. She asked him if it would be okay to donate her hair in honor of Hailie.
"Nunley said he would be honored if I would," Archibald said.
Hailie was first diagnosed with a wilms tumor (kidney cancer) the day before she turned six months old March 28, 2008.
After a few days of tests, she had her right kidney removed at Primary Children's Medical Center. Since she was so young, everyone felt the odds were in her favor.
Her parents TJ and Heidi Nunley were given an option to do chemotherapy or keep a close watch on it. With the influence of their doctors, they opted out of chemotherapy at this point.
Hailie seemed to be doing great, but at 17 months of age, doctors found that the cancer had come back in the same place in her kidney. They had it completely removed and she started chemotherapy and radiation to keep the cancer gone.
She had six treatments of radiation and went through 25 weeks of chemotherapy. Her last chemo treatment was two weeks before her second birthday.
She continues to go to Primary Children's Hospital to make sure the cancer stays gone and so far, so good. She is now a very healthy three and half year old who loves life.
"I cut my hair to celebrate Hailie's victory with cancer; so her story could be told and maybe strengthen another child," Archibald said.
Locks of Love is based in Florida and makes wigs for people with cancer or health reasons and have lost their hair. USU-Eastern donated 900 inches of hair this year.