1929 school remodeled into "School of Screams"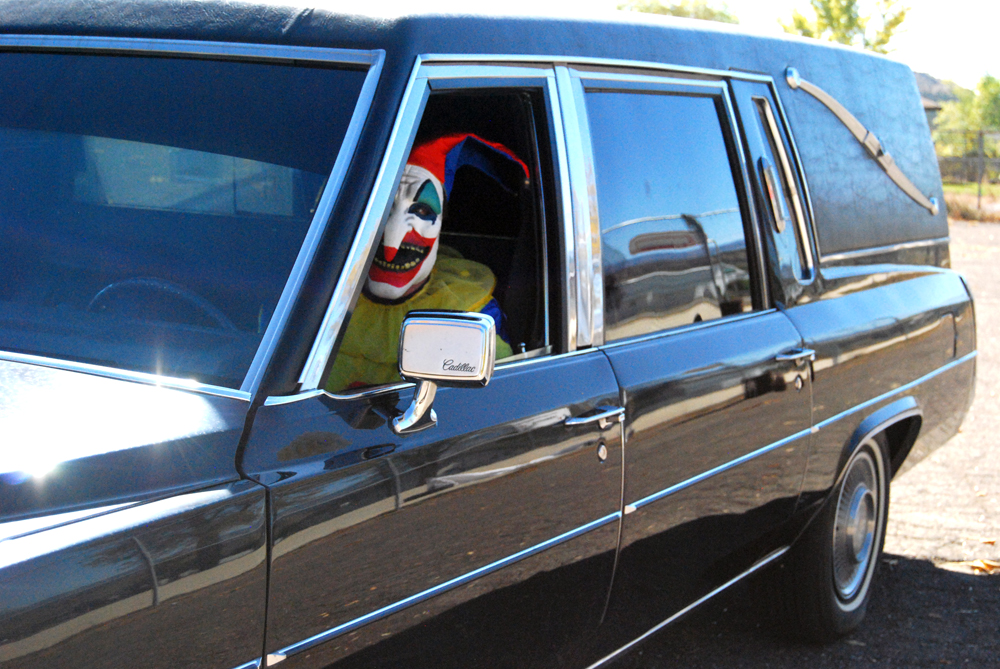 This archived article was written by: The Eagle staff
Almost 15,000 square feet of haunted rooms in a school house built in 1927 is the venue of Carbon County's largest haunted house located in Spring Glen. Called the "School of Screams," it is located on 1950 West 4100 North and is open the weekend of 21-22, 28-29 and 31.
"Because the building was already old, making it creepy and scary was easy," says Jon Black who with his wife Jenny, came up with the idea to help raise funds for a new roof, pay for insurance and upkeep of the old school building in Spring Glen. He says $20,000 was needed to make roof repairs so they came up with an idea of a haunted mansion that could generate a significant amount of money. The Spring Glen community owns the school and hope to keep it as an event center for birthday parties, wedding receptions and local events.
We walked through the old building with Jeanette Marasco almost a year ago, and we all envisioned the potential of the school being made into a haunted mansion. "It was already really old with an ancient boiler, nooks and crannies, lots of brightly painted rooms and squeaky steps," he said.
Jenny and Jon have spent the past year going to yard sales, thrift shops and scouring the Internet looking for costumes and props to build the haunted school house. Cally Davis of Carbonville, used to create a haunted house where she lived and decided to donate all of her props to them so they could make this huge endeavor work.
Jon said, the rooms all have themes including the White Lady room, gypsy room, evil clowns' room, torture room, old cafeteria room and haunted prom room in the auditorium to name a few. The scary music and fog machines add ambience to the experience. We have used over 40 volunteers including the USU Eastern cosmetology department who has done the makeup for the cast and crew plus donated time to help run the haunted school house.
Mitchell's Mortuary lent us an old hearse they had in storage. "We give 10-minute hearse rides around the building, with lots of scary stories, for $5 per person," Jon said. "The community outpouring has been incredible in helping us."
We've been open for two weekends and received great reviews, he said. "Each weekend we get better and better."
Cost for the experience is $10 per person. The Blacks hope to make this an annual event.