Former Gov. Jon Huntsman Jr., to deliver commencement address at USU Eastern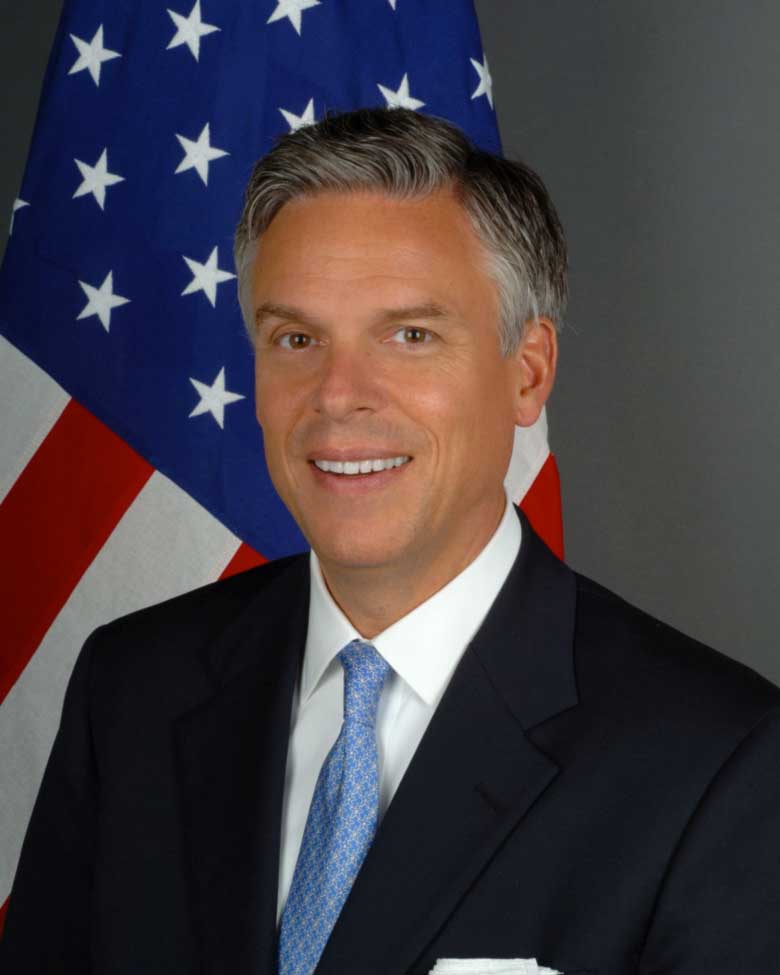 Jon M. Huntsman, Jr., will give
the commencement address for Utah
State University-College of Eastern
Utah on April 28.
The former two-term governor of
Utah is fresh off the campaign trail
as a candidate for the Republican
presidential nomination. He left the
race in January.
"We are deeply honored to have
Governor Huntsman join us on such
a momentous occasion," said USU
Eastern Chancellor Joe Peterson.
"He brings with him a wealth of state
and international knowledge that is
truly unique. The depth and scope
of his perspectives and personal
experiences are sure to inspire our
students."
USU Eastern will celebrate
with its students the transformation
from scholar to graduate during its
annual commencement ceremonies
at campuses in Price and Blanding.
The Pr ice commencement
begins at 10 a.m., in the Bunnell
Dmitrich Athletic Center. Also
honored will be Price City Mayor
Joe Piccolo who will receive the
Chancellor's Medallion. This is the
74th commencement ceremony for
the college.
The USU Eastern Blanding
Campus will hold its graduation
ceremonies April 27 at 1 p.m. at
San Juan High School. The Blanding
commencement speaker is Rose
Graham. Merri Shumway will be
given the Chancellor Medallion.
This year marks the 33rdcommencement
for the Blanding Campus.
From running the state to running
for presidential nomination and
serving as ambassador to China in
between, Huntsman's influence is
extensive and far reaching.
He began his career in public
service as a staff assistant to U.S.
President Ronald Reagan. He has
since served four U.S. presidents
in critical roles around the world,
including ambassador to Singapore,
deputy assistant secretary
of commerce for Asia, U.S. trade
ambassador and most recently U.S.
ambassador to China.
As Utah›s governor, Huntsman
brought about strong economic reforms,
tripled the state's rainy day
fund and helped bring unemployment
rates to historic lows. During
his tenure, Utah was named the best
managed state in America and best
state in which to do business. In 2008
he was re-elected with a record high
vote and made history by winning
every county in the state.
He currently serves on the
board of Ford Motor Company,
Caterpillar Corporation and the U.S.
Naval Academy Foundation and as
chairman of the Huntsman Cancer
Foundation.
He is a University of Pennsylvania
graduate and holds seven
honorary doctorate degrees.
"Commencement ceremonies
are always such a joyous time,"
Peterson said. "We feel especially
privileged to have someone of
Gov. Huntsman's prominence and
reputation to take time out of his
demanding schedule to celebrate
this special day with us."