USU Eastern baseball welcomes new assistant coach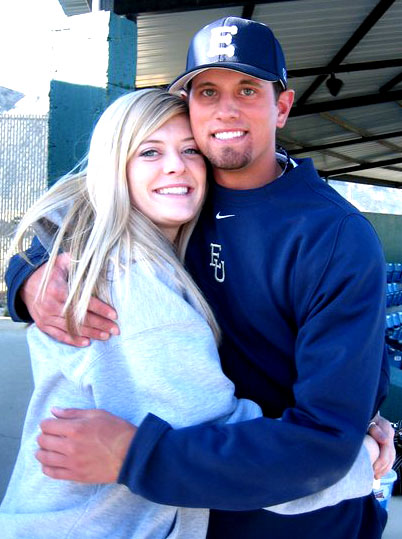 This archived article was written by: Dillon Manzanares
USU Eastern's new baseball assistant coach, Brennan Hallows, has never coached before but has years of playing under his belt. Hallows is from Heber City, Utah. He loves to hunt, go camping, spend quality time with his wife, and coach the student-athletes on USU Eastern's baseball team.
Hallows began playing when he was 6-years-old. He loves being around the game. In high school, Hallows was a star pitcher for Wasatch. After high school, he went on to play for the College of Eastern Utah Eagles. His freshmen year, Hallows helped lead his team to the Scenic West Atlantic conference playoffs. In the game he pitched, the Eagles won and advanced to the next round.
What motivates Coach Hallows is seeing the students succeed and knowing he played a role in that success. He wants each and every day of practice to be an opportunity for improvement. Seeing his players move on to a bigger college to compete at a higher level would please Coach Hallows.
Because he is the pitching coach, he works mainly with the pitchers, but helps out with every position at times. Due to his expertise in pitching, he can definitely teach players a lot to help them sharpen their pitching skills.
The team has a great chance of success this year because of the change in division that they will be competing in. Coach Hallows is excited and feels that this year's team is a tough team. They have yet to make the final cuts, but feels once the cuts are made the team will be a very solid, talented group. "We have plenty of talent. It's just a matter of mending the team together," states Hallows.
The coach has enjoyed his early coaching experiences this far. He loves to meet the new kids and see them continue to grow as a team. The squad has players from Puerto Rico and Samoa. Hallows is excited to learn more about them and is interested in the fact that wherever you go in the world, the sport of baseball is enjoyed.