Through rain, sleet, and hail, Odyssey Day prevailed
The downpour of rain, the onslaught of sleet, and the hellfire of hail couldn't keep the Second Annual Odyssey: National Alternative Fuels Day from proceeding last Friday as the convention was moved inside the diesel and auto mechanic labs.
The theme Decade of Difference: Driving Change Across America certainly came into play as vendors presented demonstrations on fuel cells, solar and wind energy, waveform patterns, diagnostics, and five-gas analysis. Information on low resistance tires and energy efficient oil was available as well.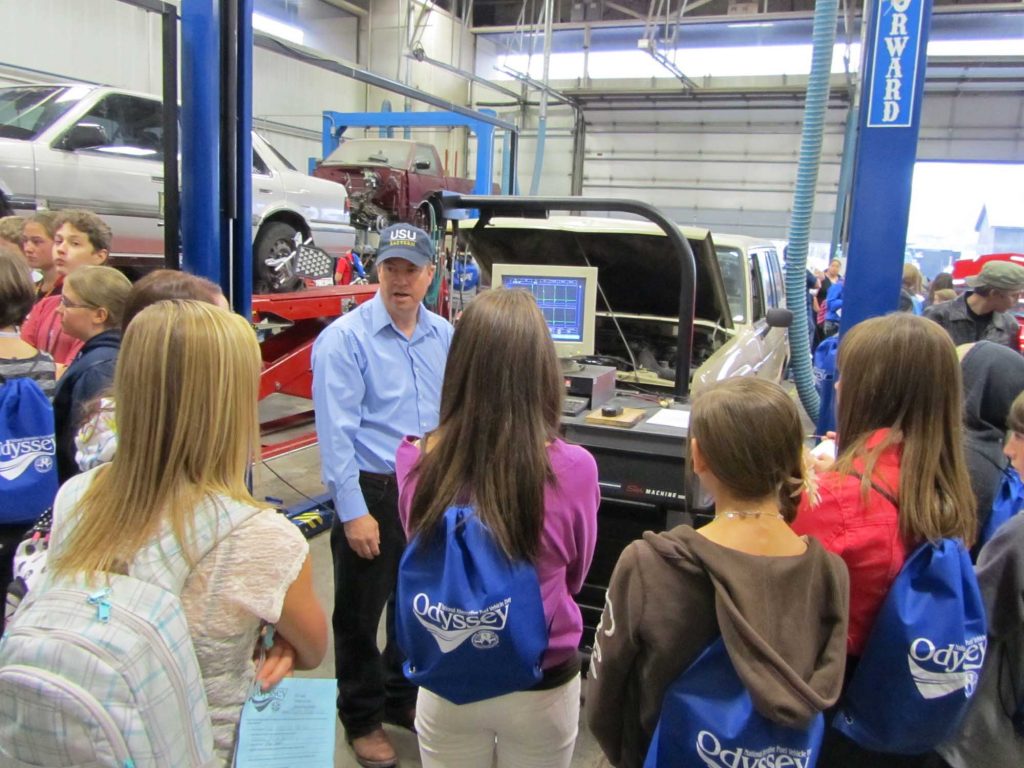 This archived article was written by: Ashley Stilson
The downpour of rain, the onslaught of sleet, and the hellfire of hail couldn't keep the Second Annual Odyssey: National Alternative Fuels Day from proceeding last Friday as the convention was moved inside the diesel and auto mechanic labs.
The theme Decade of Difference: Driving Change Across America certainly came into play as vendors presented demonstrations on fuel cells, solar and wind energy, waveform patterns, diagnostics, and five-gas analysis. Information on low resistance tires and energy efficient oil was available as well.
Vendors including the Price Auto Group, Tony Basso GM, Les Schwab/Dinosaur Tire, Carquest of Price, Questar, Utah Clean Cities Coalition and Ares Technology provided information promoting alternative fuels and other "green" equipment.
The Odyssey attracted over 400 attendants including Monument Valley, Whitehorse and San Juan high schools and Carbon School District middle and high schools. Instructors from Union and UBATC were also present.
Dignitaries accounted for were Representative Bryce Bird from Governor Herbert's office and Price City Mayor Joe Piccolo. USU Eastern's Chancellor Dr. Joe Peterson was in attendance as well as Brad King Vice Chancellor and Russel Goodrich Associate Vice Chancellor. Irene Rizza from Utah Clean Cities Coalition and Gordon Larsen from Questar were also present.
Instructors from USU Eastern included Lewis Stilson, building and management construction professor; Dave Kardelis, physics professor; and John Weber, chemistry professor.
"Feedback was very positive," Stan Martineau said, automotive assistant professor. "I appreciate the automotive students for their help arranging signage, check in and acting as tour guides."