"Doubt" opens at the Geary Theatre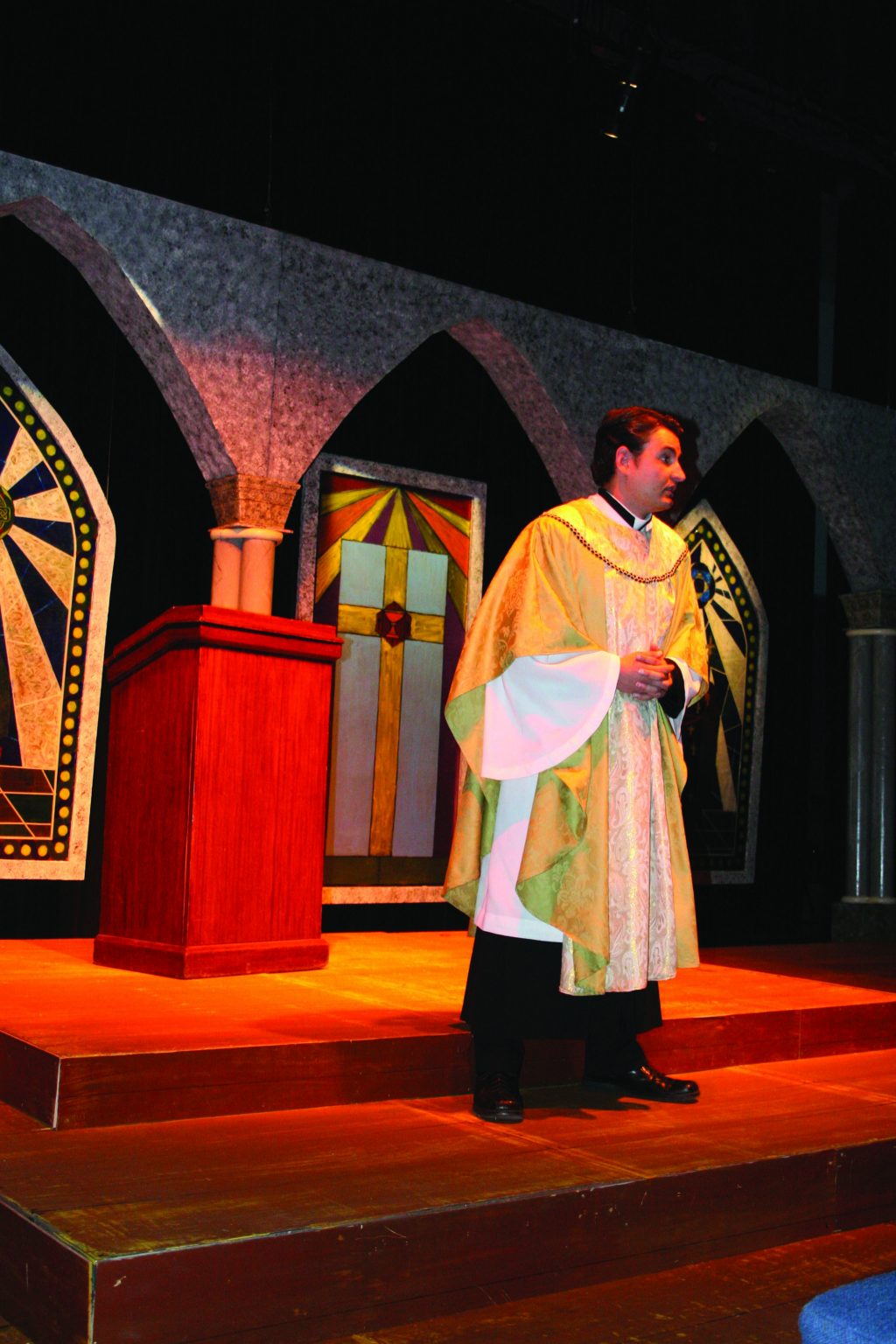 This archived article was written by:
John Patrick Shanley's Pulitzer Prize and Tony Award-winning play "Doubt" opens this weekend in the USU Eastern Geary Theatre. The play wil run two-consecutive weekends with curtain at 7:30 p.m. Theatre department chair, Corey Ewan Ph.D., will direct the play with Brent Innes designing the set.
In this brilliant and powerful drama, Sister Aloysius, a Bronx school principal, takes matters into her own hands when she suspects the young Father Flynn of improper relations with one of the male students. "Doubt" was made into a major motion picture starring Meryl Streep, the late Philip Seymour Hoffmann, Viola Davis and Amy Adams, all of whom were nominated for the Academy Award.
"We have a strong cast of seasoned performers, I am looking forward to seeing what they will bring to their respective roles," Ewan said.
He cast two sophomores to the leading roles: Annie Zelasko from Olympus High School is playing Sister Aloysius and Josh Bone, Carbon High School graduate, is taking on the role of Father Flynn.
"We are fortunate to have two strong freshman playing the supporting roles of Sister James and Mrs. Muller: Olivia (Libby) Petereit from Juan Diego High School and Lesly Gaona-Partida from Pine View High School.
Zelasko says "Doubt" will entice the audience with the raw emotion from all ends of the spectrum, from frustration and sorrow to joy and confusion.
Bone likes the play because of its entertainment value and its intensity. Gaona-Patrida quotes Father Flynn, "Doubt can be a bond as powerful and sustaining as certainty." She continues from Mrs. Muller's lines, "You can't hold a child responsible for what God gave him to be." She finishes with, "whether you think he's guilty or not, it will make you doubt yourself."
Stage manager Josie Slade, believes people should see the play because it is an eye opening oneact play that forces us to feel and ultimately question what we believe and what we have seen.
"Doubt" runs Feb. 13, 14, and 15 and Feb. 20, 21 and 22. Seating is limited as the production and seating is on the stage of the theatre, similar to the seating for "The Real Inspector Hound." USU Eastern students with a current activity card can get in for $1. "Such a deal," Ewan said.