Fans behaving badly cannot be tolerated in sports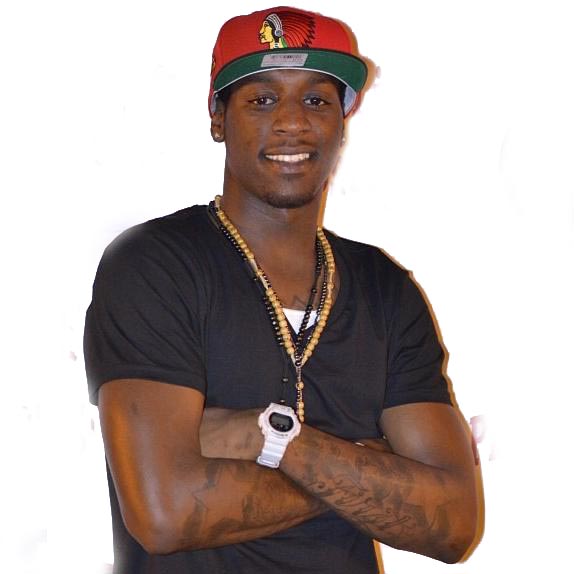 This archived article was written by: Trahmier Burrell
Public address announcers throughout the country frequently tell fans before games that unsportsmanlike behavior toward athletes, coaches or officials won't be tolerated. Then, once the ball goes up, that announcement goes out the window.
Universities and college conferences have policies to handle fans behaving badly. Administrators don't want athletes taking matters into their own hands, yet, many players and coaches feel fans routinely cross the line with profanity-laced tirades, racial slurs and obscene gestures while those policies – typically threatening ejection – are rarely enforced.
Oklahoma State University All-American guard Marcus Smart who suspended three games for shoving a Texas Tech fan that he later apologized for his actions. The incident shows how volatile the interaction between fans and athletes is becoming, especially with the proximity between the two, being so close.
''When you sign up to play a sport in college, you sign away whatever freedoms you thought you had coming to college,'' Connecticut Huskies women's basketball coach Geno Auriemma said, ''When someone says something, you can't react without thinking. All of a sudden people will say and do what they want to a college kid on the floor knowing they have no consequences. The player has to take it. I don't agree with that, but that's the world. Someone pays $20 to watch a basketball game and you can be an idiot.'' (The Hartford Courant news).
Smart's altercation with Red Raiders fan, Jeff Orr, happened late in Saturday's game after he tumbled out of bounds behind the basket after tying to block a shot. After being helped to his feet, Smart quickly turned to confront Orr and shoved him with two hands after it appeared Orr said something to him. Teammates pulled Smart away from Orr before a large altercation broke out.
That same night, University of Oregon coach Dana Altman expressed concerns about safety after two of his staffers said an Arizona State student spit at them during halftime of the game in Tempe, Ariz. The student had his season tickets revoked, according to school officials. In addition, Ducks guard Jason Calliste had a verbal confrontation with at least one student late in the first half. The proximity between fans and players was an issue again as Altman said it wasn't a good situation to have visiting teams walk past the student section on their way off the court.
Arenas with 20,000 fans are often staffed by ushers and security staff, while some teams post signs or make announcements asking fans to police themselves by reporting bad fan behavior. Many athletes say it's surprising there aren't more ugly moments. ''A lot of times you just smile it off,'' Syracuse forward C.J. Fair said. ''You want to say you shouldn't lose your cool, but it's hard when you're in that moment.'' (The Post-Standard Syracuse newspaper).
The NCAA launched efforts in 2009 to improve sportsmanship with its ''Respect'' campaign, which encourages measures such as ejecting fans displaying unsportsmanlike behavior, using video to record bad behavior and establishing penalties for students or fans to, ''make fans accountable for what takes place in the stands.'' (NCAA sportsmanship campaign).
Yet, in many cases, that is the extent of enforcement, leaving athletes feeling abused and vulnerable even as they're expected not to respond to derogatory comments. ''I've always been concerned about fans because these are kids, you know,'' Texas Tech coach Tubby Smith said. ''I can see it at a professional game. They're professionals. They're being paid to tolerate and listen to abuse.''
Maybe, but NBA all-star Kevin Durant, who played a season at Texas, said that's still not a license for fans to behave any way they want. The Oklahoma City star said, ''I understand it's the heat of the moment for all those guys watching their teams. But at the same time, we're all human and words do hurt, and some things should be kept to yourself.'' (ESPN analyst Grant Long).
The behavior from coaches, players and spectators should be handled accordingly. Spectators should know better when using derogatory language towards athletes. Just as players and coaches have to behave in a certain manner throughout the game, so do the spectators. It is a two-way street to make an attempt to stop the abuse, but it all starts with people realizing how hurtful and offensive it is to use that sort of language. One has to take action and believe it will stop in order to overcome this struggle in college athletes.