USU Eastern bucket list – Devils Racetrack: hiking, biking, riding in San Rafael Swell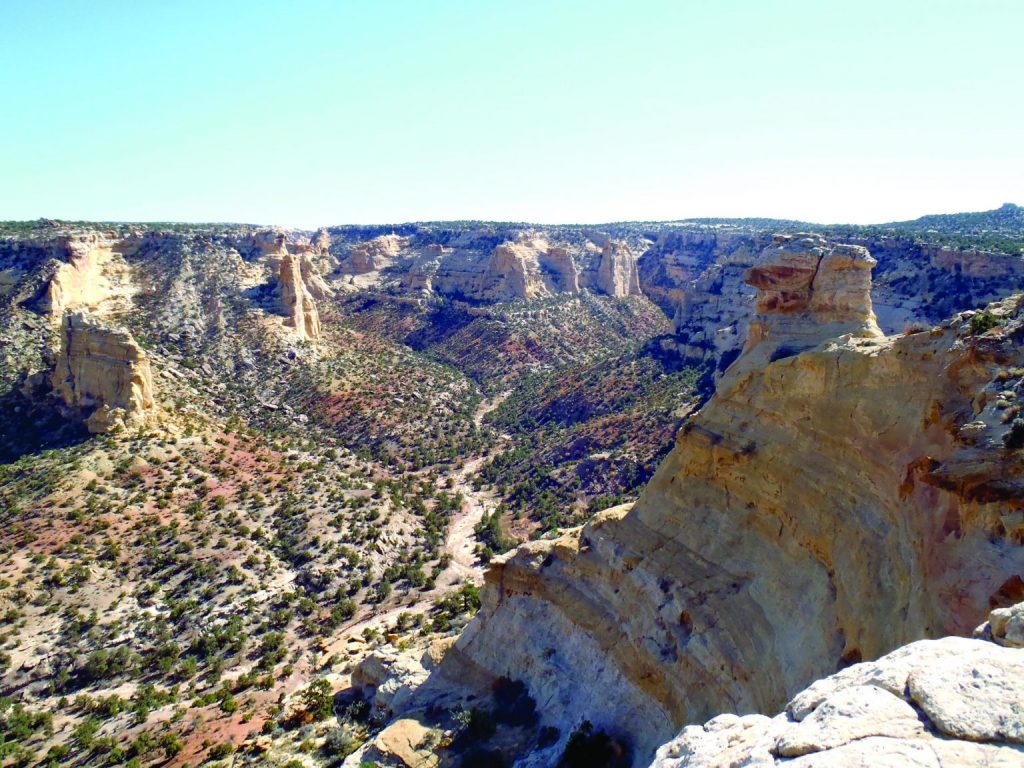 This archived article was written by: Matt Gochis
The San Rafael Swell features some of the most magnificent and beautiful scenery in the United States. From red rock formations, to plateaus, to large cliffs and deep canyons, the terrain is one that is sought by many outdoor enthusiasts.
While these formations have been around for centuries, their natural beauty is that of which words cannot describe. Protecting these beautiful formations and lands is not only a duty of the Bureau of Land Management, but for all people to preserve these natural wonders.
In many areas like this, motorized vehicle use is prohibited, but in the Sid's Mountain Wilderness Study Area (WSA), there is a unique opportunity. This opportunity allows motorized vehicles to travel through the WSA on a few designated routes. This provides access to these remote lands to all of the public including those who have troubles accessing these remote areas by foot. But with this opportunity comes a great responsibility and obligation to remain on those designated routes.
The routes provide spectacular views and responsibilities of Devil's Racetrack, Eva Conover, Coal Wash and Fix It Pass. These routes are located in a large area north of I-70, west of the southwest of Swinging Bridge, and southeast of Ferron.
A great loading area, where a three-tier kiosk provides information and responsibilities for the area, is located outside the WSA at Bellevue Flats. This area provides many great "loop" opportunities for an all-day adventure.
In this area, many big horn sheep inhabit Sid's Mountain. At times they can be difficult to spot, but they are there. With the big horn sheep population in the area, mountain lions are also present in the high cliffs and valleys, so much so that the big horn sheep population has taken a fall in recent years.
Besides the amazing wildlife, the natural beauty of the high arches and canyons in area make for a venturesome day. Because of these natural beauties, the land is extremely rugged and the trails are not for beginners.
It is always recommended to travel in groups and to carry extra water and gasoline in case any unfortunate events occur. Because these areas are difficult and remote, safety should always remain a top priority when thrill seeking.
The Sid's Mountain WSA offers a variety of experiences that other areas may not be able to offer. The wildlife, natural arches and trail experience given to recreationists is unique providing access to remote areas.
Maintaining the "tread lightly campaign" and respecting the trails will help ensure that these areas continue to offer exciting new adventures for future generations to experience and explore.