Men's basketball coaches optimistic for next season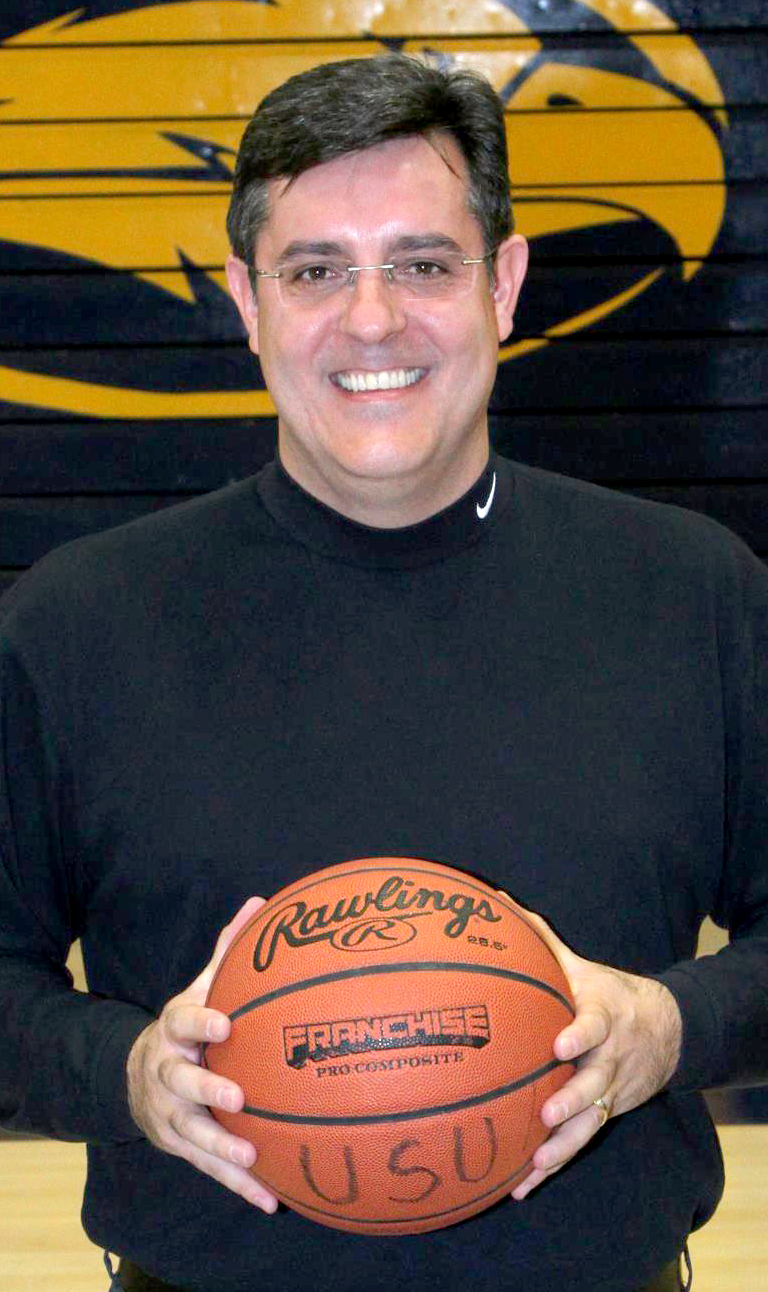 This archived article was written by: Jordan Mellen
The Utah State Eastern men's basketball team is optimistic in their efforts for preparing for a successful year next season. Coaches Adjalma "Vando" Becheli and Justin Brown are working to rebuild the program and to find athletes to fill in the open roster spots of the sophomores leaving at the end of this semester.
Recruiting is important in junior college athletics because each student athlete only has two years of eligible play, which means half of the team will be new athletes to the program. Having half of the players new to the program allows both a possibility for the team to show improvement, and a possibility for a downfall from the previous year.
"We are trying to put together a very competitive team. The SWAC conference is among the top-three conferences in the NJCAA, so we look to build a good core of athletes who can play competitively together. We have students coming back with good experiences, and we are in the process of finding good recruits," Coach Vando said.
Many of the competitors in the SWAC conference aren't immediate commits. A lot of players are former Division 1 commits who have something holding them back from Division 1 eligibility.
"We keep in touch with possible future commits. If a student doesn't pass an SAT or has something else holding him back from Division 1 eligibility, we begin to talk to him about our program. We're working to get athletes comfortable with talking to us and our program," Coach Vando said.
The USU Eastern men's basketball team continues to practice throughout the end of the semester, and the coaches are hopeful in using both experience and solid future commitments to be successful in this upcoming season.
Two of the several players returning to USU Eastern include Brandon Sly and Philip Winston.