Chadwick recieves Val J. Hamandaris Caring Award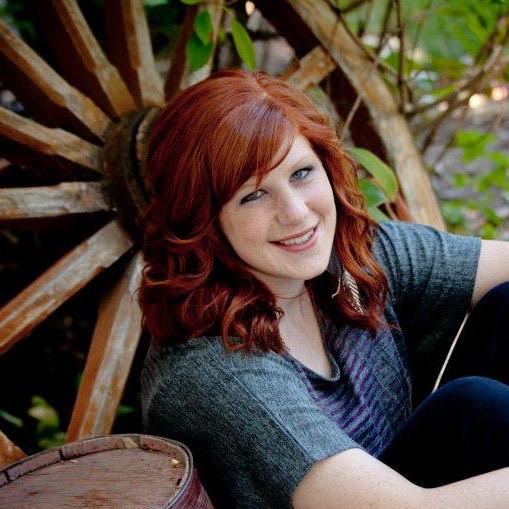 This archived article was written by: Josie Sue Slade
In honor of a past USU Eastern (Carbon College) student, the Val J. Halamandaris Caring Award is presented to a top student who is in good standing with the school, has a commitment to service, is persistent in overcoming challenges, is an advocate for change and genuinely cares about their environment and peers. This year's recipient is Makayla Chadwick from Murray, Utah.
Chadwick currently serves as president of the Serving Utah Network (SUN) Involvement Center. She first began her service at USUE as a freshman when she was selected to work on the presidency. She became president after the previous president stepped down.
Chadwick said, "This leadership position has given me the opportunity to recruit and lead over 800 volunteers, as well as maintaining a relationship with, and closely assisting all the other leadership groups on campus."
Through the SUN Center, Chadwick has 400-documented hours of service within the last two years.
Chadwick will be graduating spring 2015 from USUE with a 3.8 institutional GPA.
Some of the projects Chadwick has been involved in include: Wellington flood clean up, the Goblin Valley Marathon, Cards for Troops, Bread 'n' Soup Night, Kiwanis Kid's Day and Just Deserts Fundraiser. She has countless other projects she has helped plan and serve in over the last two years.
"I have overcome many challenges, gained irreplaceable experiences and learned more about this school and myself then I would have without this opportunity. I have put my heart and soul into this wonderful organization," Chadwick said.
Chadwick will be presented her award at the 2015 commencement ceremony.
The Val J. Halamandaris Caring Award is named for Halamandaris who grew up in Price, attended Carbon College, and continued his education and professional career in Washington, D.C. At both Carbon College and Carbon High School, Halamandaris was active in student activities: a representative to Boys State and Boys Nation, local and state winner of the Elks Leadership Contest, student body president and honor student in Phi Theta Kappa, to name a few.