Charles Yang loves music, the color green and Asian food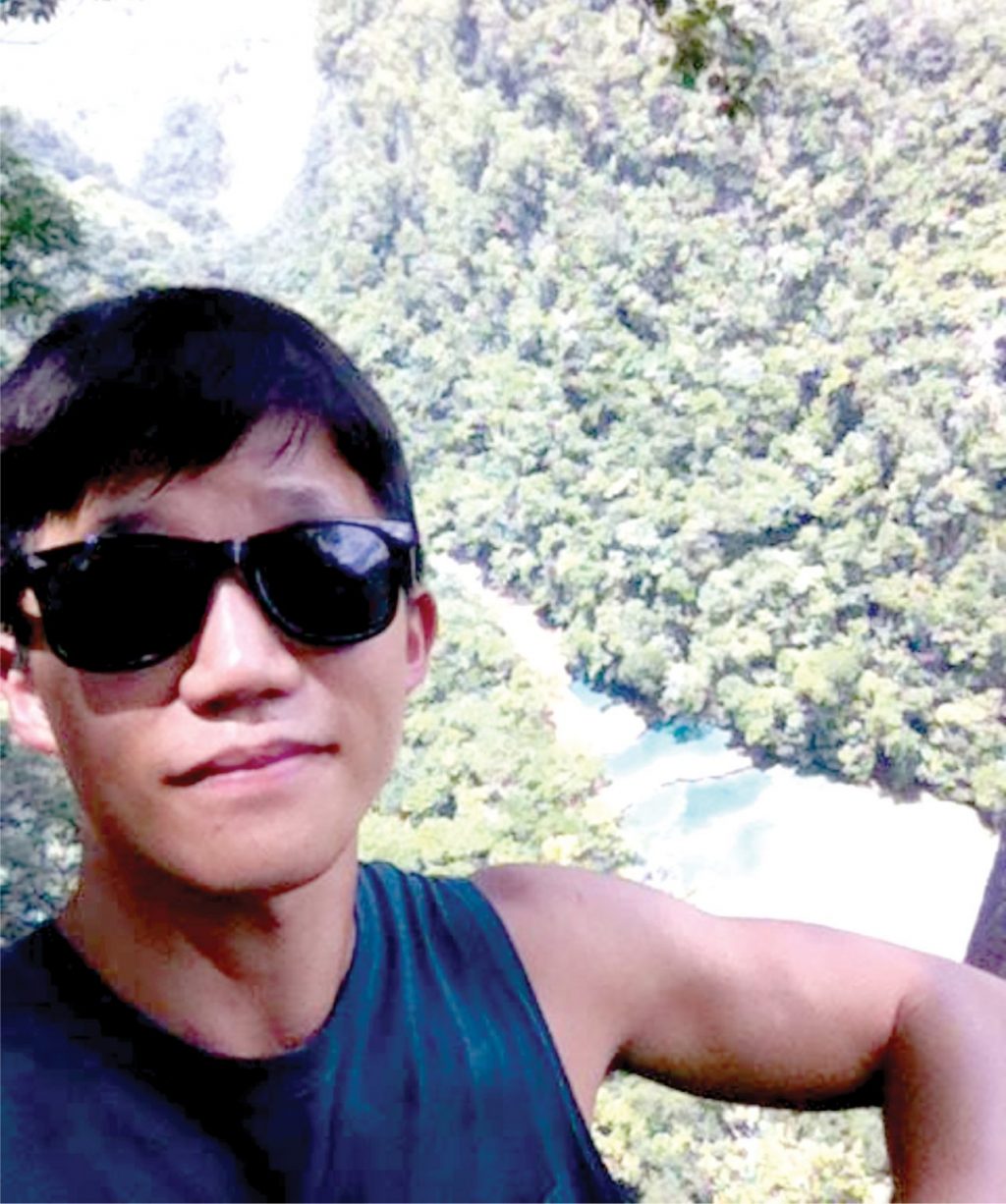 This archived article was written by: Carly Dalton
Charles Yang, an international student from South Korea who loves to travel, loves the scenery around Price and the journey of becoming a better person.
Yang loves music, but after rupturing his left ear twice, now has a sensitive ear. The first time he was swimming and another swimmer accidentally kicked him in the ear. He is now unable to go into deep water, and loud music bothers him.
Yang has one older brother that he enjoys because he is, "nice and he sometimes gives me money."
One of Yang's favorite things to do is work out and travel He likes to go to Peru because of the culture, people and food.
Even though Yang enjoys traveling to Peru, his dream vacation would be to travel to Europe.
The craziest thing he has done was when he was in the South Korean Army and jumped out of a helicopter. "It is scary because some people die or get hurt," Yang said. He came out with no injuries and made it safely to the ground.
His friends, family and acquaintances love his positivity about life. When he first sees or meets someone, he realizes their personality.
Yang's biggest change in his life is coming to America. He has had the opportunity to come to school and get an education. This is the biggest change because he had to make new friends and his family is not here. They are all still in South Korea. It has helped him become more independent and helps him want to be a better person and to pursue what he wants to be.
The biggest role model in Yang's life is his father because his father is a grown man and still wants to learn new things like English and guitar. He has been a great example to Yang.
The best advice that Yang has been given is to not look back. Go forward. Don't stop.
When Yang was younger he was roller skating and fell. He hit his head and cut it. He had to get eight stitches which gave him his biggest scar.
Yang's favorite thing about Price is the scenery of the city and around the city, the mountains and the quiet atmosphere. His least favorite thing about Price is the quietness because he is used to a noisier atmosphere. It depends on his mood.
Yang wants to major in business and become a marketer when he finishes college.
The biggest regret of Yang's life is forgetting his parents' birthdays. He loves them and wants to make them happy, and feel loved.
The super power that Yang would want to most is invisibility. His favorite is color green and favorite kind of food is Asian food. He also loves the rice.