Best Higher Ed project award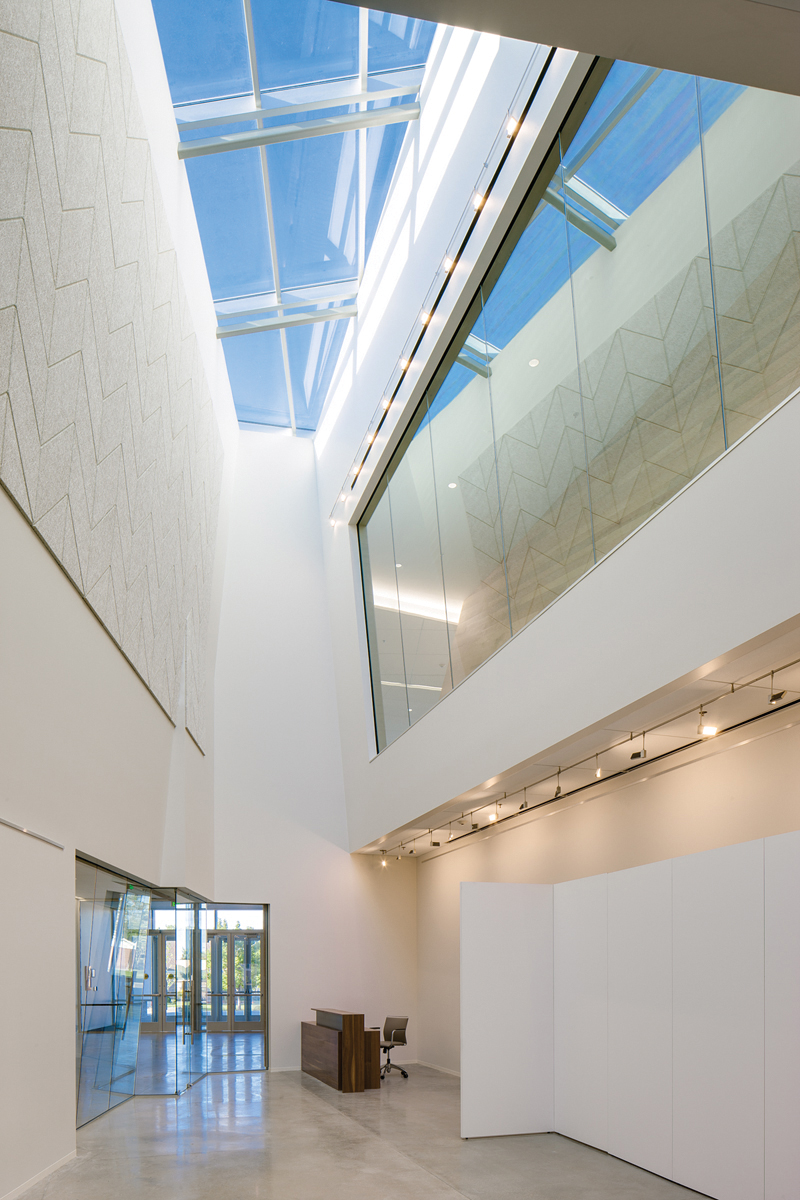 USU Eastern's Central Instructional Building was awarded the Best Higher Education Small Project at Utah Construction and Design's 2016 Most Outstanding Projects in Salt Lake City on Tuesday, Dec. 8.
Designed by Method Studio and built by Jacobsen Construction, both of Salt Lake City, the CIB was completed in August 2015. The $21 million building is located where the heart of campus and the community intersect and is envisioned as a device to support a welcoming union between these two essential elements, said Method Studio's principal architect Joe Smith.
The common thread of connecting USU Eastern to the community and the community connecting to the university was architect Shawn Benjamin's thought process when he visualized the completed CIB.
Chancellor Joe Peterson said, "USU Eastern congratulates Method Studios Architects and Jacobsen Construction on their recognition from Utah Construction & Design.  The college's new Central Instruction Building has been designated as the Outstanding Small Higher Education project.  
"What an excellent team. How deserving of the recognition.  The college couldn't be more pleased, first, with the beautiful building itself, and second, with the recognition of our planning and building partners."  
Other higher education institutions given awards included USU's Science and Technology Building for Concrete/Structure; the University of Utah's S. J. Quinney College of Law, Green/Sustainable; the U of U's Student Life Center, Higher Education Large Project; and the U of U's Huntsman Basketball Center, Sports/Recreation Large.
Thirty-one awards were given Tuesday by the Utah Construction and Design for its 2016 Most Outstanding Projects at a breakfast hosted by Little America Hotel.