Kobe Bryant "Vino": the superstar will retire after his 20th season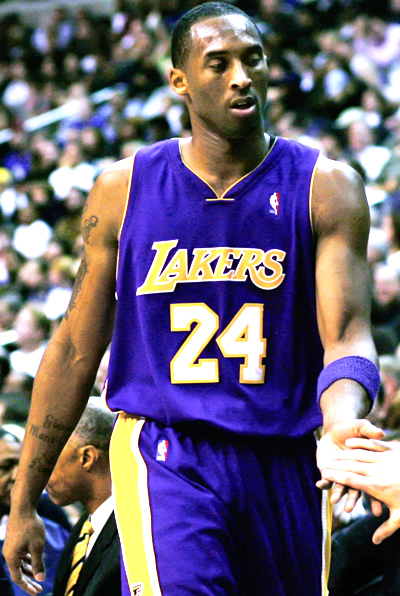 This archived article was written by: Edmaond James Sanders Jr.
The legend from Ardmore, Penn., born Aug. 23, 1978, son of former NBA professional Joe Billy Bean Bryant.
Named after the famous beef of Kobe, Japan, the legacy of Kobe Bryant was already scripted. Greatness was embedded in Bryant at 3, who became a lifelong student-of-the-game. His family moved to Rieti, Italy, when he was 6 as his father finished his career overseas: he engaged with pros and understood what it took to be great.
Back to the state of Pennsylvania in 1991, Bryant established his presence in the basketball world. After an astonishing prep career as Southeastern Pennsylvania's all-time leading scorer at 2,883 points, he surpassed two NBA Hall-of-Famers, Lionel Simmons and Wilt Chamberlin, who many know by his 100-point game. Bryant being the only man who has flirted with that record scoring 81 against the Toronto Raptors in 2006.
Acquiring attention from major Division 1 institutions: Duke, North Carolina, Michigan and Villanova to name a few, Bryant decided to take his game to the professional level and declared for the 1996 NBA Draft, were he was selected 13th overall by the Charlotte Hornets.
Arn Tellem, Bryant's agent at the time, had told the Hornets playing for them was an "impossibility" and Hornets agreed to trade their pick to the Lakers; however, five minutes prior to selection, the Lakers articulated their choice and never before that did Charlotte ever consider selecting Bryant.
Bryant had a slow start his rookie year, from not playing much because of the expanse of legends who he had the honor to play behind; however, won the 1997 slam-dunk competition and became known as this athletic youngster.
In 1998 Bryant reintroduced himself and was now known as a basketball player whose future was blinding bright and was selected for the 1998 All-Star team and from that day on, he never looked back.
Bryant earned 17 All-Star game selections and starts and four-time All-Star games Most Valuable Player.
The career of Bryant will be one we'll always remember from his accolades: 5x NBA Champion, 2x NBA Finals MVP, 1x NBA MVP, 2x Scoring Champ, 15x All NBA Team, 12x All Defense Team, 2x Best NBA Player ESPY Award, 2x Olympic Gold Medal Winner, 81 Points in a single game, third NBA All-Time Scoring Leader with 32,638-career-total points and counting, plus most seasons played on a single franchise at 20 years of service.
These are just a few of Bryant's accolades that earned him the nickname Black Mamba. For those who may not know the Black Mamba is this Eponymous snake with the ability to strike with 99 percent accuracy at maximum speed in rapid succession, need I say more.
Bryant's career was not all daylight, he had vendettas with teammates and former players, and most prevalent occurred with his 3x NBA Finals Champ teammate Shaquille O'Neal. He received scrutiny from media and public with accusations of sexual assault in a Colorado hotel in 2003, where all charges were dropped and his case acquitted.
Bryant's career hasn't been the smoothest dealing with various injuries throughout his career; however, one thing we'll never forget is his pain threshold, for sure. He showed us over and over again his ability to play through pain, injuries I couldn't imagine playing through; however, he was incomparable and always played a world-class level and we never expected anything less.
"The Black Mamba" was one of those players we only see once a century and our children will hear stories after stories about. We expected greatness, but more notably, he expected greatness and that's why he is the player he is, why he achieved what he did, inspired fans and students of the game because he gave us his heart daily and worked harder than anyone else.
Most players in the league workout, Kobe blacked out, he wanted more so he was repetitively on another level. After announcing his retirement, Bryant publicized a poem to basketball for his appreciation and love for the game.
An excerpt from that poem reads, "I'm ready to let you go. I want you to know now. So we both can savor every moment we have left together. The good and the bad. We have given each other all the we have," this is a man who loved the game and will truly miss it as much as we'll miss him. Like Kevin Durant of the Oklahoma Thunder who said, "He was our Michael Jordan" and as we all know you can't play this game forever, I know I expected him too, but Father Time is undeafted and eventually wears everyone down, but we know that coming into it and that's why we make every moment count, savor every minute and leave a legacy that will always be reminisced and remembered and Bryant did just that.
"This season is all I have left to give. My heart can take the pounding. My mind can handle the grind, but my body knows it's time to say goodbye." So with a little over 60 games left, if you have the opportunity to catch a game when Bryant and the Lakers come through to an arena near you, try to invest in a ticket because it'll be the last time you'll ever get to see the legend play. Hate to see you go "Vino" and there are good young players, but there will never be another Bryant. All that's left to say is thank you Bryant, thank you!