Women's basketball 6-4 going into conference play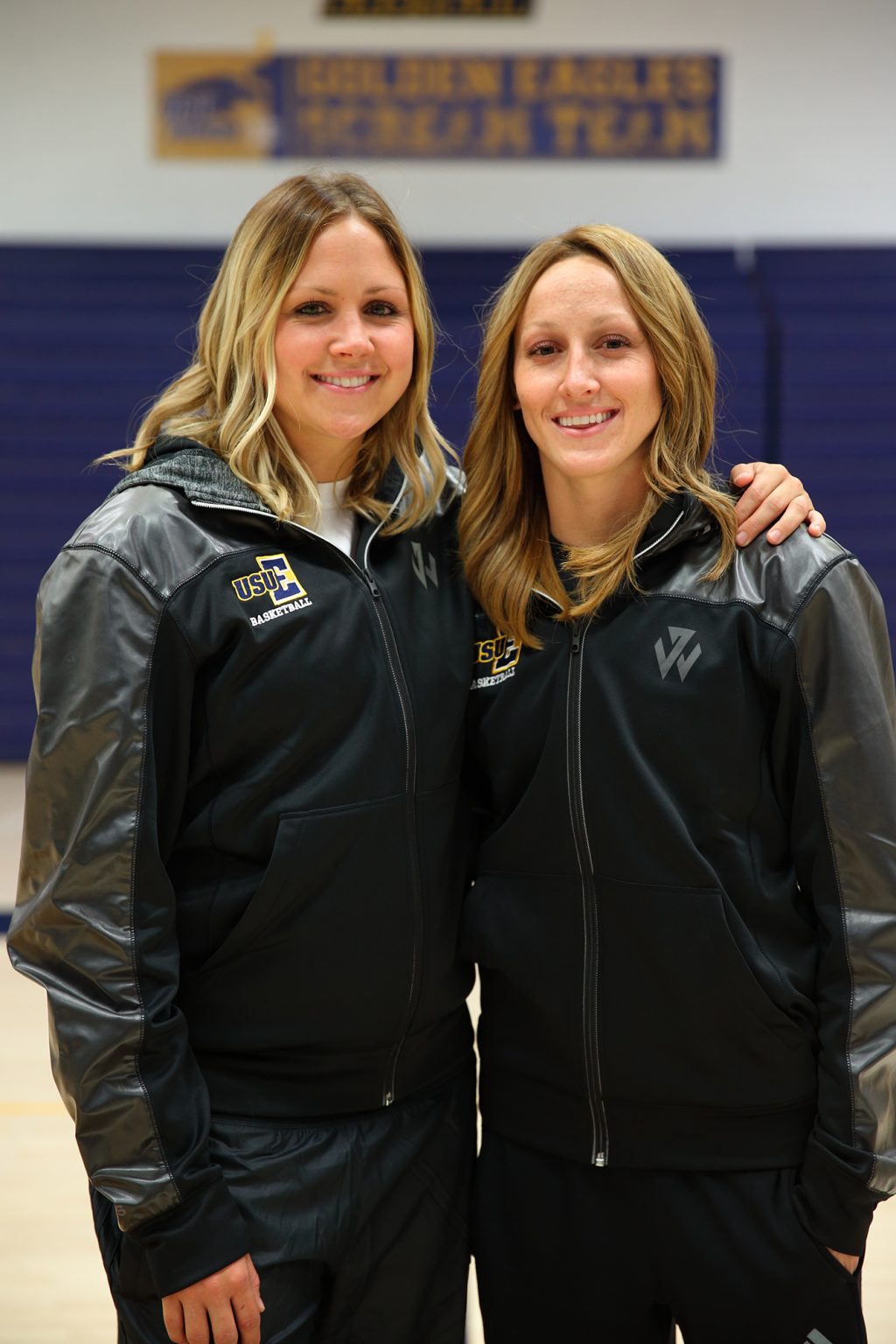 This archived article was written by: Ayanna Ford
The USU Eastern women's basketball team has been a show to watch this preseason. Going 6-4 in their four tournaments, the Eagles have the talent and athleticism to go into conference and be a threatening team.
Preseason allowed the Lady Eagles to get their feet wet and prepare for regular season. Coming out of preseason, the women's team is to be feared for they are a unpredictable team willing to press and move at a fast tempo the whole game. This is not very common amongst the other teams in Scenic West Athletic Conference.
Coach Morgan Warburton-Nelson believes there is no limitations to what these athletes can accomplish. "When we are all on the same page willing to go to battle day in and day out, we have a chance to compete with any team we face."
During the Casper Wyoming Tournament the Lady Eagles defeated Casper College in a close game 74-71. Ana Borges led the team with 23 points and 11 rebounds. Clarissa Perez, Barbara Cousino, and Ayanna Ford added the team with four assists each. They lost their next game against Central Wyoming College 63-72. Cousino led the team with 18 points and 9 rebounds. Perez led the team with six assists.
Going into the Phoenix Tournament 1-1, the Lady Eagles were determined to defeat any team they would be up against.
The Eagles then defeated Chandler-Gilbert Community College 93-72 at their home facility. Cousino led the team in points, scoring 21. Ashlyn Coleman led the team in rebounds with 10. While Perez added eight assists of her own. The Lady Eagles lost their second game against Phoenix College 72-73. Cousino leading in points once again with 26, Ford in rebounds with 10, and Perez in assist with four.
The next weekend the Lady Eagles traveled to Idaho to take on Wilston State during the CSI tournament winning in a close game 80-73. Cousino again led the team in scoring 23. Mikaela Rueckert led in rebounds with a total of nine. Perez again leading in assists with a total of seven. The Lady Eagles lost their second game against Athletic Allianz 68-86. Perez leading the team with 16 points and eight assist. Borges led the team with 11 rebounds.
The Lady Eagles headed into their last tournament before the season at Salt Lake Community College 4-3. With the determination to win against a team they had previously lost to during the CSI tournament, the Lady Eagles fought hard and defeated Athletic Allianz 83-76 during the Salt Lake Tournament.
Cousino led the team with 17 points and 12 rebounds, while Perez led the team with 7 assists. Finishing the tournemnet with a 68-71 loss against Northwest College, Borges led the team with 21 points and eight rebounds while Cousino led the team with three assist.
Coaches Chelsey Warburton and Morgan Warburton-Nelson believe they set their team up for success going into each game, spending a countless amount of time watching and analyzing film. "Preparation for games is a very important part of any team being successful. Coach Warburton and I also spend significant amount of time watching our team and making sure we are continually finding ways to be better as individuals and as a team," said Warburton-Nelson.
The women's team wants to reach their goals of holding every team to under 60 points. Also starting the game out strong with a lot of energy and enthusiasm both on the bench and on the court. They believe that with accomplishing this goal they have a good chance of winning any game.
The team starts their first conference game on the road Dec. 10 at Snow College. Their second game will be at Salt Lake Community College on Dec. 12.
"Our main goal for the Snow game is to compete and set the tone for our team during conference. Our main goal for season is to maintain positive growth as a team," said Warburton-Nelson.