Olsen tackles registration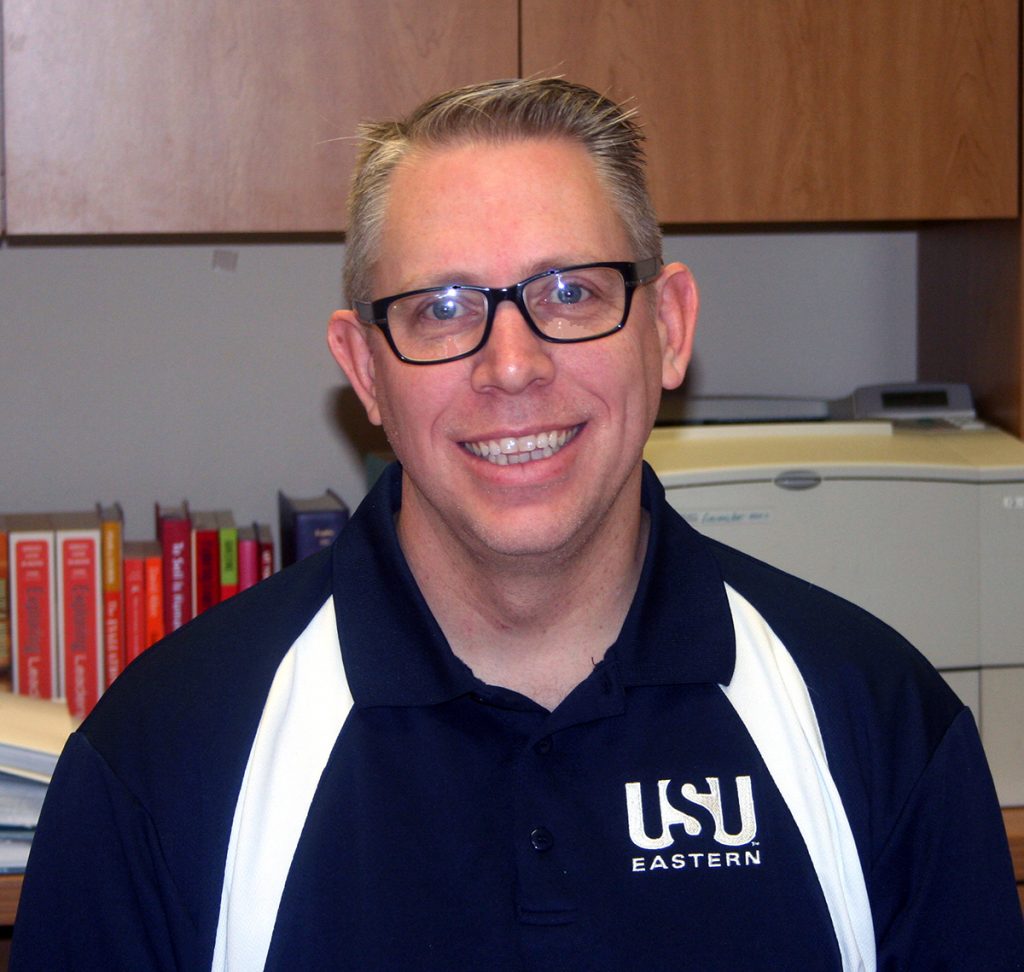 This archived article was written by: Stacy Graven
"I feel really lucky to see students all the way through the process," Kristian Olsen, said. Previously, his position was Director of Enrollment Services for Utah State University Eastern. However, once Eastern further aligned with Logan's campus, it cut back on his previous job and wasn't as needed.
Olson assumed the role of Jan Young, Director of Academic Records and Registration; about 50 percent of Olsen's job was diminished. Young retired after serving 34.5 years in the admissions office, therefore enabling Olsen to take over her duties. This was why he attained a new position.
Even though new positions can be scary, Olson said, "New positions are energizing, as well." New positions also help you grow as a person. His position enlightens students through enrollment, admissions, registrar communication, as well as retention. This allows Olsen to work with students all the way up to graduation.
One question he poses to engage the students, "Did you get the most out of your college experience?" With this question, Olsen hopes to help students, "fully engage with the university experience so that they will be able to look back and say that they got the most possible out of their college experience."
As college students, sometimes students don't know what options or opportunities they have in school, but people in positions like Olsen's, a broader perspective is given.
Another subject Olson, touched on was the streamlining of Utah State University in Logan with the Eastern campus. USU now does all the recruitment and Eastern can recruit students as well, so even though the involvement is small, Olsen still interacts minimally in recruitment.
His field is broader now, though. Before this new updated system by which enrollment, recruitment and etcetera was administered is now antiquated. This was the reasoning for the updated system of recruitment.
Olsen's interest in helping students progress through the whole process from admission to graduation is clear. Many other administrators, professors and employees are just as interested. This is part of what makes this a "great institution," he said.
What makes this campus different is that we have a "great team," he said. "This is a really great institution with great people who really care about the students." Even though this is partially due to size, here the students have more opportunities sooner in their college experience and can, therefore, grow more quickly with maturity and responsibility. "My hope is to help the students," from the start to the finish line," he said.