Exciting time for USUE men and women's soccer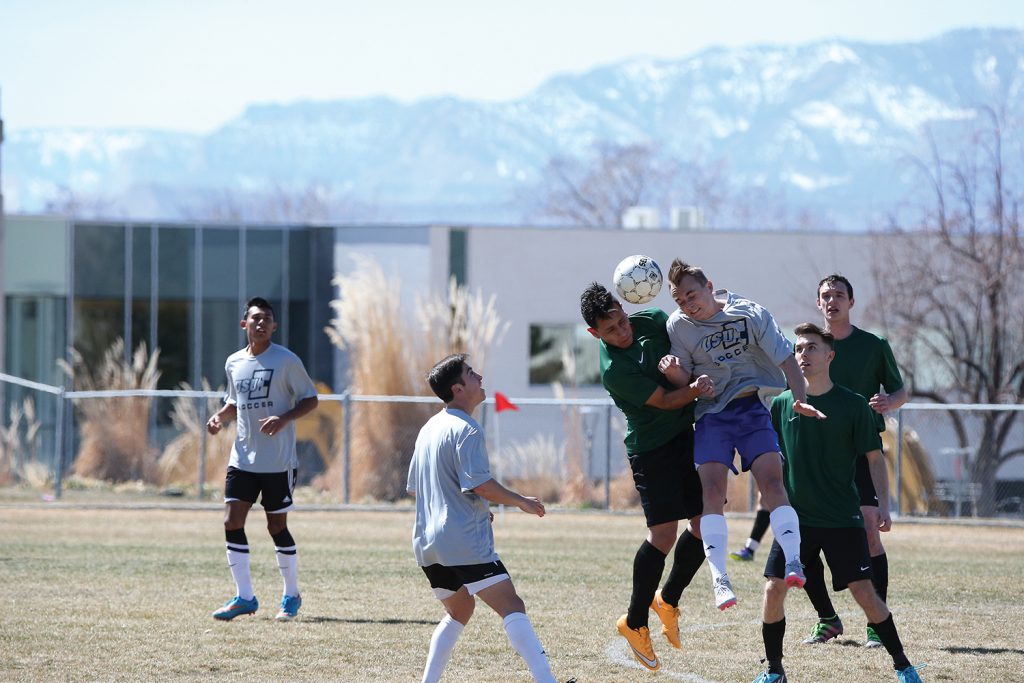 This archived article was written by: Travis Hill
"There are a lot of things to be excited about" when it concerns Eastern soccer according to Ammon Bennett, head coach of both the men's and women's soccer teams. Some of which include recruiting, spring games and our new division.
"On the women's side there are about eight girls who could come back," while on the men's side, "quite a few more. Potentially twenty guys could come back," Bennet says. "What we're after on the girls side is that ability to finish. And for the guys, it's not about the talent. It's about the attitude."
Bennett adds, "There probably will be more of an international flair on the men's side. Six, seven guys may be international players."
With a handful of games coming up this spring for both sides Bennett is taking advantage of every opportunity. "We get to asses lots of players in lots of different spots," he says. "The biggest things we want to see is the attitudes from the players, a wanting to improve, conditioning, and for us coaches it doesn't matter so much if we win. We just want to see attitudes from players for next year."
With the addition of three new schools to the region (Snow College, Salt Lake Community College and College of Southern Nevada) tactics will have to be different next year. But Bennet isn't worried. In fact he is excited. "We're at a good spot to win the region tittle." Bennett says, "We're potentially in a spot where the playoffs, instead of being three games to get to nationals, would only be one." Those ambitions are not without their challenges however. Bennett adds, "Since we're the established program, they'll [all the new programs] all be coming after us."
Bennet says, "I'm excited about the new league, but not to play everyone four times next year."
Courtney Honeycutt, a second year player on the women's team said, "Our soccer pitch provides a compelling atmosphere for both players and fans. Being that the field is surrounded with Sessions and the military base on one side and bountiful seating on the other, the enclosure contributes a real stadium semblance. The only problem with the field however is the field. The condition of the grass is poor to say the least."
It may be inconvenient for players and coaches to play so many games against the same few opponents, but being that they are so close, both the schools and the league will save money; money that can be used to add new fields and improve the existing one, Bennett said.
"The city is building two new fields. They are going to put one large grass area on the Durrant property where we could play. And hopefully we can recondition our field," Bennet said.
Like Coach Bennet said, it's an exciting time for Eastern soccer.