Barbara Cousino: USUE's Brazilian sophomore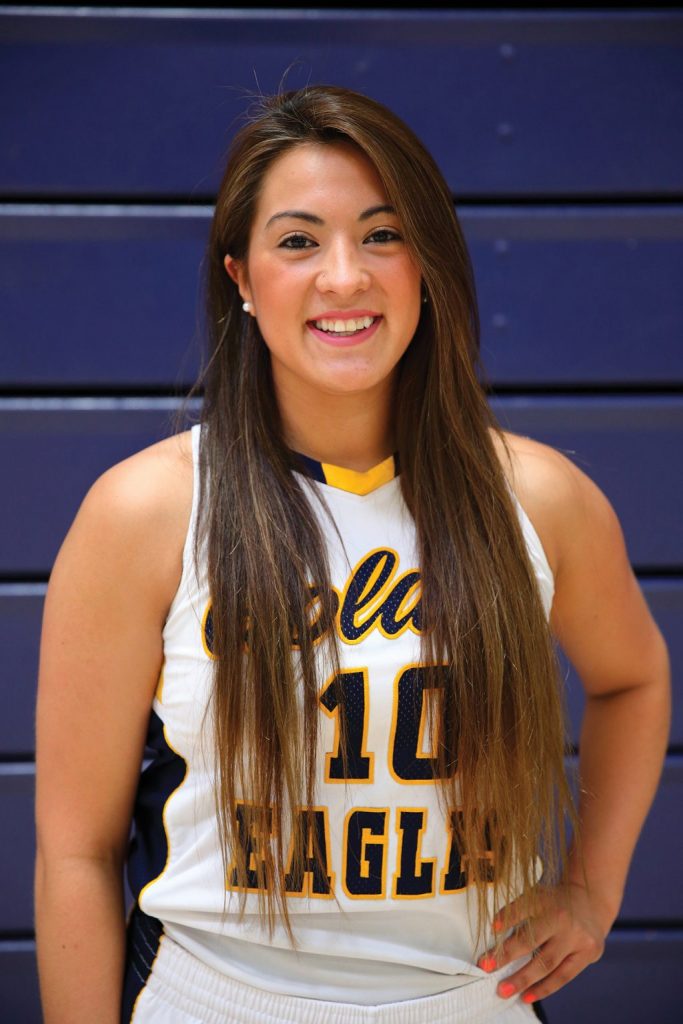 This archived article was written by: Tainá Soranzo
Cousiño started playing basketball when she was 5 years old. Her mother and oldest sister were high school basketball players. She carries the tradition of the family playing basketball, another family tradition is being a good guard shooter.
She believes that, "Our conference [Scenic West Athletic Conference] was a hard conference and we lacked experience due to the fact that we had a lot of freshmen.
"I feel like everyone gave their all and put everything into the season that they could and we had good and supportive coaches."
Cousiño was named to the Second Team All-Region last season, and believes, "it helps me because, like I said, our conference is a hard conference so to get recognized in it is a big deal. It shows the four-year schools that I am a good player and my efforts don't go unnoticed."
She has played for the Chilean National basketball team since 2009. During this summer, she plans to go home where she will play a tournament in Venezuela with her national team.
Cousiño is a well-known player in her country and has won a lot of individual awards playing for her national and high school teams.
She has won best shooter, MVP and best scorer in tournaments. The most points Cousiño has ever scored in one game were 35 while in high school.
As a player in the U.S., Cousiño believes that since her freshman year, "I've grown as an individual on and off the court.
"I also feel as though I've grown more verbal which made my social life grow as well as being able to communicate with my teammates more and be a more verbal player on the court. I feel it was a huge growth.
"I've grown up a lot. It's very important to have communication with your teammates and give to them my experience."
For next year, Cousiño is planning on either going to New York or Miami to continue her basketball career and her education.
She visited a four-year school in Miami, a NCAA D2, April 15 and will visit another four-year school in New York, a NCAA D1, April 30.