Edmond James Sanders II: athletics and academics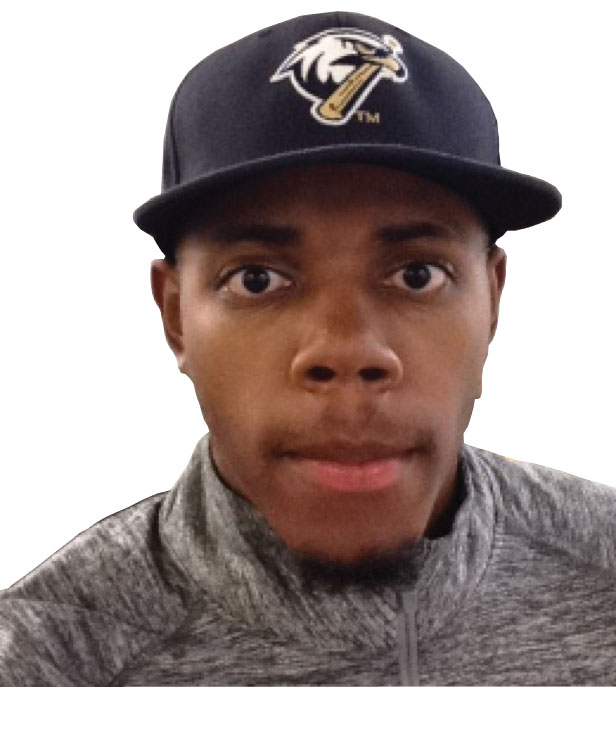 This archived article was written by: Solomon Rolls-Tyson
The 6-foot-6-inch athlete, Edmond James Sanders II, grew up in Oakland, Calif., where he said growing up in the Bay Area was a lot different to the other communities he has been to due to the upbringing of the reality he was exposed to.
He said his parents raised him with politeness and discipline as they helped him understand that life is not about just you, it's about how many people you can help live life to the fullest.
After graduating from high school, Sanders decided to further his education in Arizona. There he was able to leave his mark based on the understandings that he inherited from his parents; however, many people were able to inspire him.
After a year and a half in Arizona, he decided to head across the states and see what USU Eastern had to offer athletically and academically.
To those who don't know Sanders, he is an exceptional athlete who hopes to play multiple sports including basketball and baseball for the Eagles.
Coming out of high school, he had opportunities in the above
sports along with football and track, however injuries and other life mistakes hindered a lot of his opportunities.
Sanders' past experiences developed the understanding that he carries with him today as he uses it to help others succeed and grow. If you've ever been to the BDAC, you may have seen him in there helping athletes and students push themselves to their limits as they pursue their desired goals.
Sanders is a double major in engineering and kinesiology and
after receiving his undergrad degree, he hopes to pursue his master and doctoral degrees in biomechanics/human movement. He also writes a sports column for The Eagle where he received second place in the Sports Column category at the Utah Press Association awards ceremony.
Sanders is writing a book called "Inheritance of Mentality: Strength of a Woman."
As he finishes his time at USU Eastern, he plans to continue
his education at the University of Texas-Austin, play professional ball, obtain his degrees, compete in martial arts tournaments and finally enlist in the U.S. military and attend BUD/s & Special Forces Assessment and Selection Process to be endowed in a brotherhood of
special operators.