Tainá Soranzo: business management major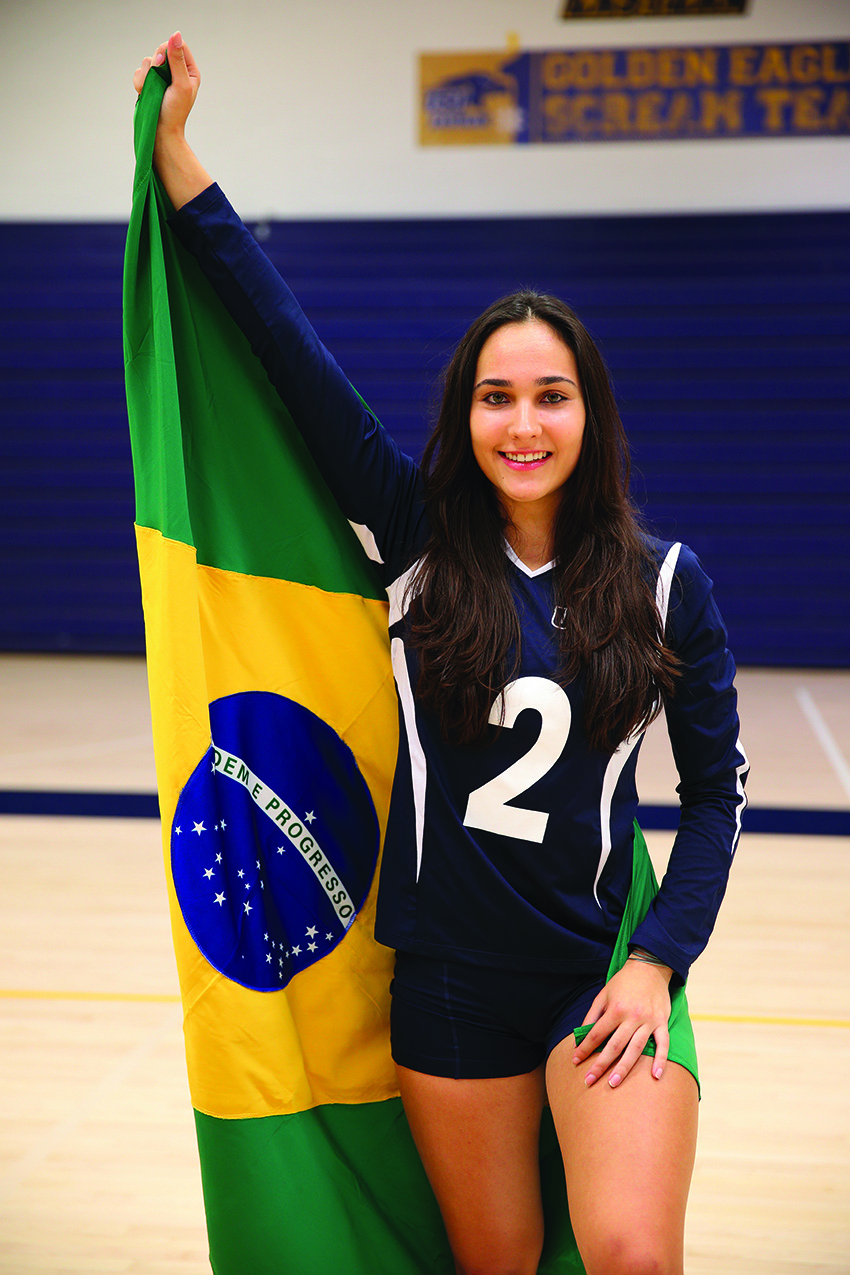 This archived article was written by: Jorge Lascano
Two sisters from Veranópolis, Brazil, set their dreams of playing volleyball in the United States. In fact one sister, Tainá Soranzo was so exited, that she took a year of English classes while still living in Brazil.
"Being an athlete is what affects the school I decide to go," This is how Soranzo decided to attend to Des Moines Area Community College, USU Eastern and her next university.
Her sister came to the U.S. in 2012 to play volleyball for DMACC in Iowa. In 2013, she came to her sister's sophomore night, accompanied by her parents. During that visit she signed a contract to play volleyball at DMACC. They knew about her because of her sister.
Soranzo started her bachelor's degree in business administration and management at DMACC, as she went through her general studies and playing her first year of volleyball for the community college.
When Soranzo was almost done with her first year, she got on the NJCAA website to see if she could transfer and found USU Eastern. She contacted Brittney Lee, volleyball head coach. When she got an answer, it was to inform her that she got a scholarship to come to USUE and play for the volleyball team.
Soranzo is a sophomore at USU Eastern and is planning to transfer to University of Northwestern Ohio, where she will continue her business management studies.
Price is a small town Soranzo likes a lot. Not because of the city, but because of the people. "People here are really nice and always want to know more about Brazil." She says that she loves when people show interest in learning more about her culture and apparently everyone around Price always ask her about her country all the time.
Soranzo knows that she has to graduate. Although she works hard in the classroom, the most important thing is her volleyball.
She plans on finishing her four-year program and stay in the U.S. to work for few years before going back to Brazil.