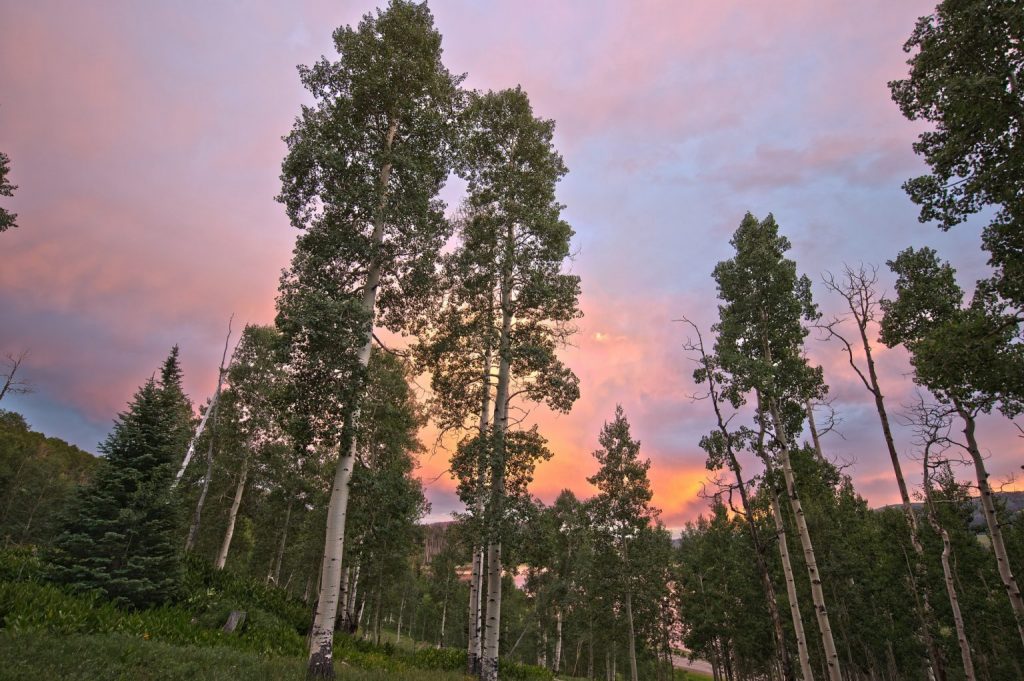 USU Eastern Anatomy professor Tyson Chappell will share a selection of his photographs in an exhibit, entitled The 2nd Law (of Thermodynamics): Order from Chaos, from Sept. 5-30 at Gallery East.
It was only relatively recently that Chappell took up photography. As a self-taught artist, he feels no obligation to meet professional photographic standards. "My motivations when photographing are purely personal, meaning that since this is not a full time job for me, I am under no pressure to produce anything except for what please me personally," he explains. "Also, since I have absolutely no formal training in photography I am under no pressure or constraints to follow any particular guidelines or rules."
It also comes as no surprise that Chappell is interested in photographing nature. Most of his photographs have to do with the picturesque Utah landscape or the immensity of space. "To me, photography is about capturing a small piece of the beautiful and exquisite natural world. Nature and science, physics, chemistry, and biology are all immensely poetic. Photography allows me to capture the 'magic' of the purely natural world be it plants, animals, rocks, or space above."
Chappell came to USU Eastern to teach anatomy and physiology in 2008, but his interest in photography was sparked at the birth of his daughter in 2002. He began his photographic hobby using a Sony Coolpix, 3 megapixel camera to document travels and family events. He very quickly realized, though, that a better understanding of photography would be helpful in his graduate school studies. He then used his growing understanding of photography to take digital images of brains that he was studying in his neuroscience doctorate program in Memphis, Tennessee.
As will be seen by the work in the exhibit, Chappell pays tribute to the natural word around him. His landscapes and night photography celebrate the grandeur of the Utah outdoors. He says that he is incredibly grateful to be able to live in such a gorgeous area with such dark and perfect skies found in Utah as well as such amazing national parks that are so close to Price, Utah.
Chappell will be at Gallery East for a reception and gallery talk on Friday, September 9 from 6 -8 p.m. Students, faculty, staff and the public are invited. The gallery is located in the Central Instruction Building and is free and open to the public during the academic year from 9 a.m. to 5 p.m. Monday-Friday.
Any questions can be answered by Noel Carmack, Gallery East curator, at 435-613-5241 or by email at [email protected].