Soccer fields/pavilion projects in bid process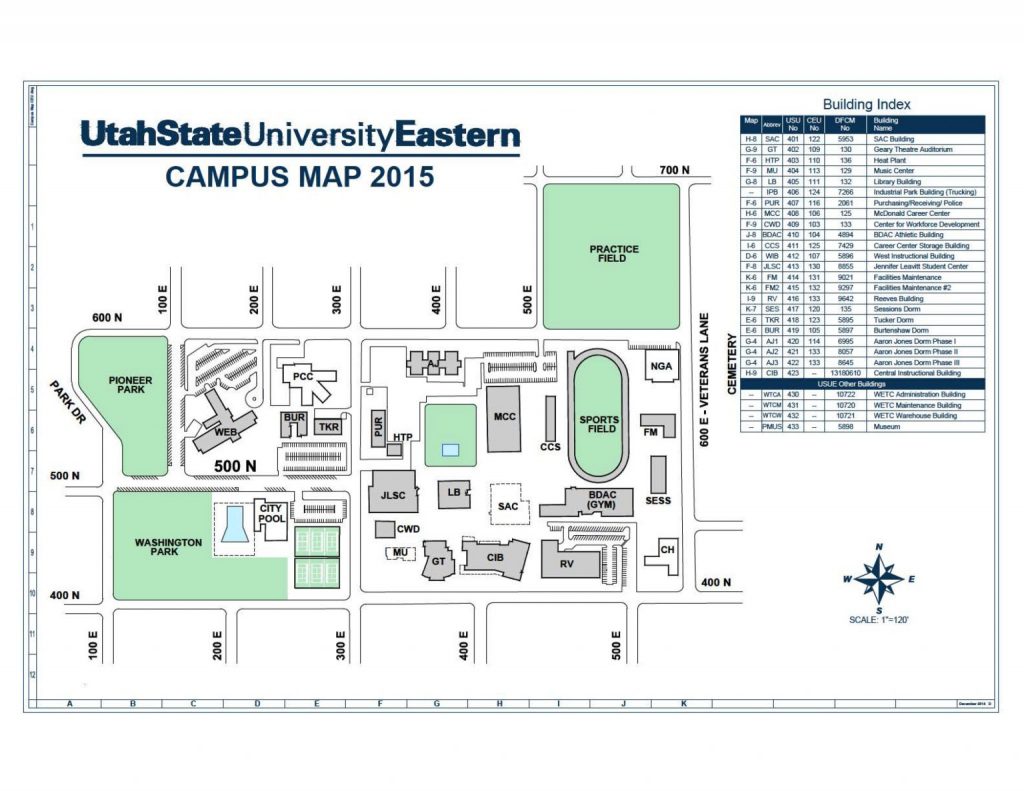 This archived article was written by: Alex Holt
Out of the three major projects for the USU Eastern campus, two are in the bidding stage while the other project is just about wrapped up. These projects include two soccer fields (located on the Durrant property north of campus), a pavilion and replacing the locks in the CIB and the Reeves Building.
Vice Chancellor Eric Mantz reported that contractors are still bidding to construct both a pavilion and the soccer field projects and that it may be some time before any construction on the two projects begin.
Even with any delay, the soccer field project will go ahead and rough grade the land as well as install a new sprinkling system and grass by the end of spring semester 2017, which means that the fields will not be usable until the summer, if construction continues to go as planned.
With the new fields under way, many students are curious if the university plans to build a complete soccer complex, there are no such plans to do so as such a complex would cost way more than what was allocated. But Mantz said that "these things have to be taken piece by piece." It is quite possible that a complex might be in development in the future.
As for the future pavilion which would be built over "the pit" behind the library, the project is also at the bidding stage and currently being handed with officials on the main campus in Logan. While there are no plans drawn on how the pavilion will look, Mantz said that it is in the works.
Mantz is entertaining the idea of using a fabric for the roof of the pavilion and has looked into various ideas. The one idea that Mantz is excited about it is using the same fabric that Brigham Young University uses with its baseball field, however this may change as new ideas are introduced.
Lastly, as many students have noticed, the locks on many CIB and Reeves doors are being replaced. This was due to both master-key and technological issues. The CIB had no universal master-key, thus causing problems for USUE staff, with the replacing of the locks that had been fixed as for Reeves, the locks were merely outdated and replaced.
The cost of the lock replacements of both buildings are covered under leftover money that had been allocated to the CIB during its construction.
While the case is closed for the lock project, it may take some more time before anything else is settled on the pavilion and soccer field project.