Coach Vando returns from Rio Olympics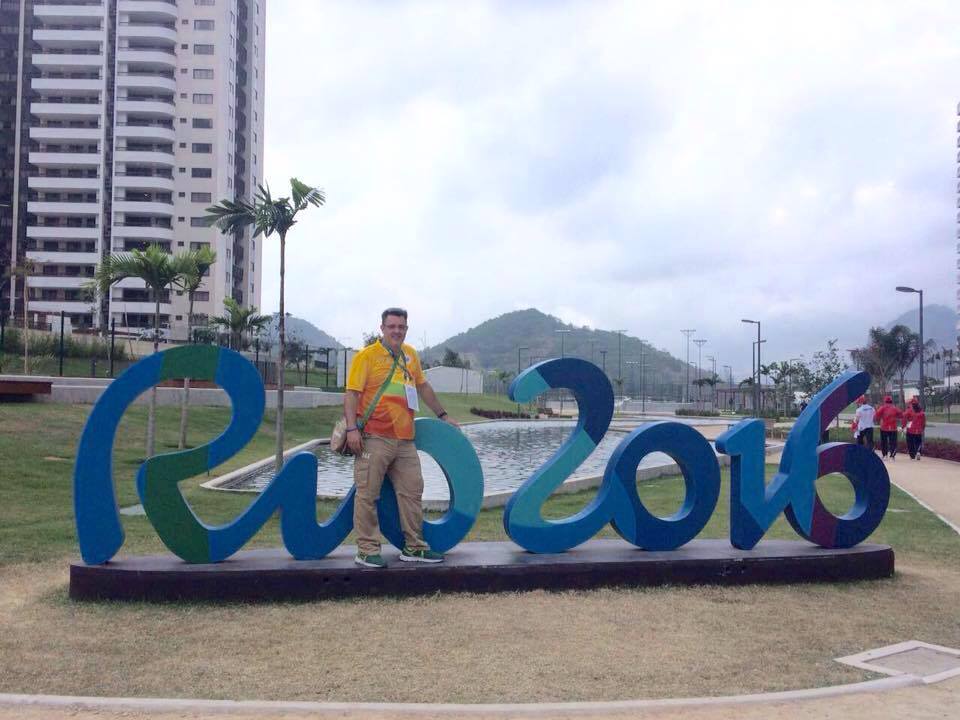 This archived article was written by: Richard Worsham
Adjalma Becheli Vando has been at USU Eastern since August of 2008 and has been the head coach since 2012. Coming from São Paulo Brazil he brought great insights and experiences from his professional playing days as well as previous coaching experiences. His favorite thing about USU Eastern "is the administration and the professors! They are great! The administration supports very much the athletic program and the professors too and they work really well with the students making them feel welcome here at the USU Eastern!"
Recently Vando had the opportunity to participate in the Summer Olympics in Rio. He said "Being at the Rio 2016 Olympics was a unique experience! The opportunity that I had to be around with the elite athletes from all around the world it's unbelievable! I could get some pictures and I have some chats with them, this was my favorite thing about the Olympics!"
He loves to brush shoulders with different athletes. And said "My favorite person that I meet was Tony Parker! I was his fan way before the Olympics but when I had a opportunity to know him personally, I could know that he is a classy person!"
His responsibilities were a very important as he arrived "in Rio few days before the Olympics started because the Australian Team had to come early to practice and play a couple of friendly games and off course I had to stay with them!" He loved helping out the different athletes and teams make their way around Rio and experience such a different culture in Brazil. His main responsibility was being a team liaison for the Australian Women Basketball National Team, it meant, I had to stay with them the whole time and help them in anything that they needed. I was with them at the games, practices and off the court too!"
Vando stayed in Brazil until the end of the Olympics on August 22! He then put in order his documentation and returned to USU Eastern.
He is very excited for this year having very high goals and expectations but has said what he must do in order to succeed. "I'm very excited to put everybody on the same page and make them work as a team! The challenge this year is putting 8 different cultures together working for the same goal! Since we have student/athletes from 8 different countries and of curse all different basketball styles, as a coach I want to make them play for each other and represent as good as we can our institution, on and off the court!
The goals the team has this year are nothing short of huge, Vando has said "every coach wants to win the national championship and I'll not lie, this is my ultimate goal too! I know that this is very, very hard to achieve but my team and the coaching staff will work as hard as we can to achieve that goal!"
The addition of new athletes and a new assistant coach, have the Eagles poised and confident in what they can do this year! With the help of Coach Vando and Coach Scott Fields, things are looking very bright for the new Eagles.