Oh the places you will go . . .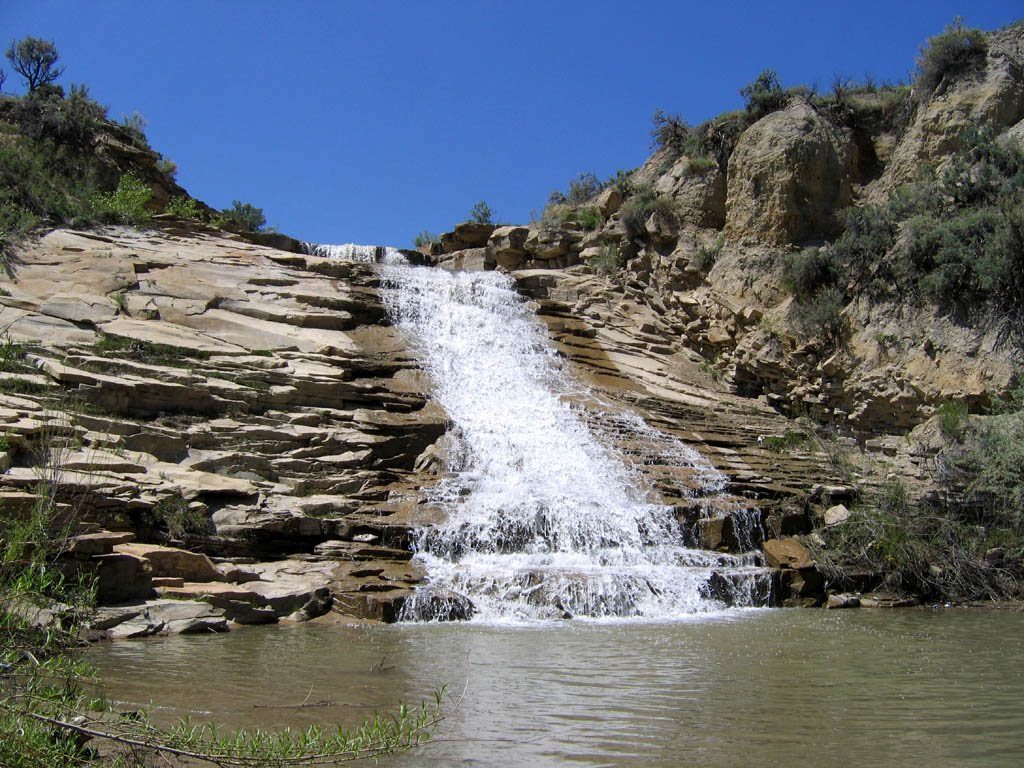 This archived article was written by: Travis Hill
Imagine getting up right this instant and going on an adventure. What does it include? Perhaps hiking or meeting new and interesting people. Or quite possibly you pictured a mighty, majestic waterfall cascading across massive boulders creating a picturesque landscape. For the students of Utah State University Eastern, this adventure can easily be reached in under an hour.
Many Eastern students have discovered this hideaway. Gordon Creek Falls Trail is located 15 minutes from campus and the trail is only a two-mile hike. The terrain is quite flat and not rigorous in the slightest. The hike is rated mild/moderate.
There are two levels of falls that can easily be reached. The first is a mile from the trailhead and offers an incredible view along with the pool at the bottom. But it is quite slippery and can result in serious injury if one is not careful.
The second level of falls is a bit farther up the trail and ends at an abandoned cabin.
The changing of the seasons is in full swing, which means cooler temperatures, but it can still get quite hot out there. One should bring plenty of water and sunscreen. It should also be noted that there are no bathrooms anywhere along the trail.
Gordon Creek Falls Trail is an ATV trail but is commonly hiked. There are also bountiful trails for biking and horseback riding.
It is easy to take all the natural beauty for granted but only recently has the area become accessible. In 2013, 13 volunteers gathered to improve the trail. After 130 hours of labor they had installed the trailhead sign and defined a singular, easier route to the falls by filling holes, removing rocks and taking care of litter. Another big issue that faced volunteers was damage to the trail. So, they dug out several water bars to divert water away from the trail.
Looking to get away from the stress of class? Need a date idea? Maybe you just have an adventurous soul. No matter the reason, Gordon Creek Falls will always be a site of adventure.