Brittani Richins and USUE's new softball program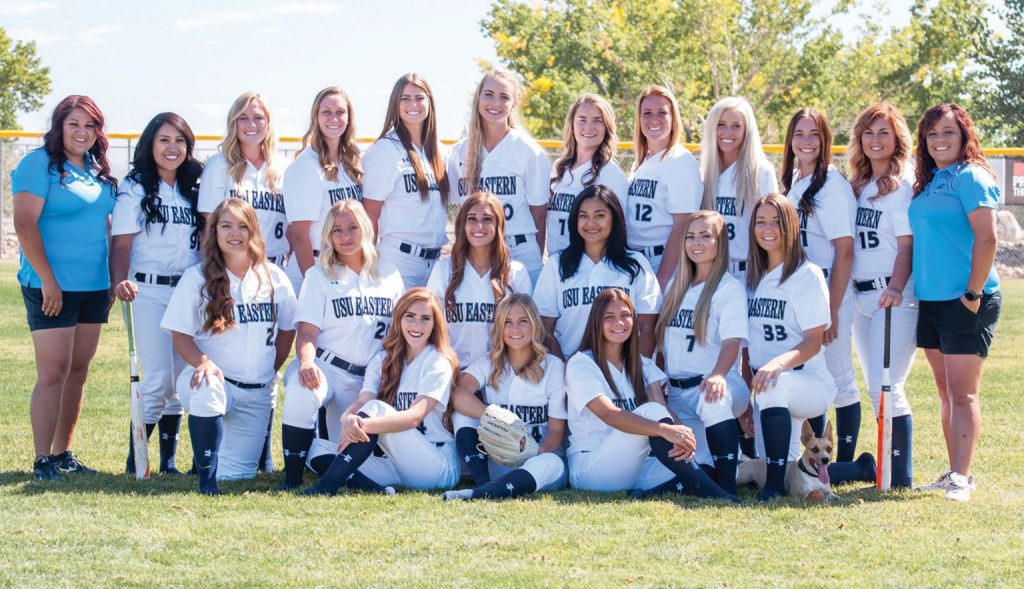 This archived article was written by: Lindy Bluemel
With high expectations for the 2017 spring season, Utah State University Eastern welcomes newcomer Brittani Richins and her softball program to the sports family in Price.
Out of Tremonton, Utah, Coach Richins has vast experience with softball. Playing since age 6, she moved on to play through middle school and high school at Bear River High. That didn't stop her though, she moved on to play at the next level at Lamar Community College and Adam's State University. Prior to USUE, Brittani coached under her former mentor, Craig Brooks at Lamar Community College.
The team goals, Richins said, "is as a team we're working on becoming more mentally tough. If we can get this aspect of the game we should be hard to beat. My main goal for our girls is that they make it so they can compete in every game, that they give themselves the chance to win."
Staffing two assistant coaches in her program, Brittani has Paul and Brandi Lovato at her side for the season.
The 14 girls have been practicing hard all year, not only preparing for the competition the season will bring, but also building friendships and a family aspect for the team.
Coach explained her expectations and thoughts for the team and the 2017 spring season. "I believe that the team will do great, we expected a lot out of them in fall and they excelled at what we asked of them.  This group of girls has made our first year easier than we expected.  We're very excited for the future of our program and the upcoming season."
The team had a 13-8-1 record when they competed in the fall ball portion of the program. Coach Richins explained how the team adapted to surroundings well in the fall and excelled at learning new things. Another advantage the team has a great chemistry, which she said will only add to making them play better when the season starts this February.
The first-home game the team will play is Friday, March 17 at 1 p.m. in the Carbon County Softball Complex at the Fairgrounds against College of Southern Nevada.