USU/Ohio students in Honduras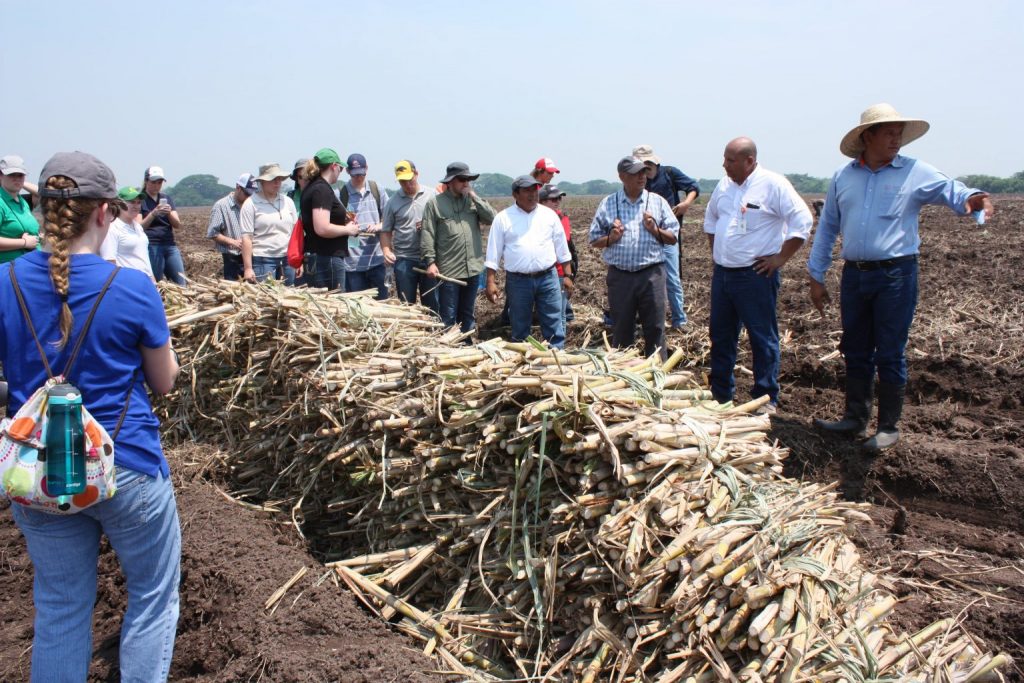 A photographic journal of service by Utah State University and USU Eastern students for people in impoverished Honduran communities is featured in Eastern's Gallery East from Feb. 15-March 3. It is titled, "Vos de Foto: From the Heart of Honduras to You" and the gallery is located in the Central Instructional Building.
Billed as "A Photo Voice Report from a USU Eastern Study Abroad Experience," the exhibit features photographs and texts documenting the study abroad experience of several USU Eastern students who visited Honduras in May 2016.
USU Eastern Vice Chancellor Gary Straquadine, faculty advisor who organized the trip, described the purpose of the experience, "They worked with agriculture and food systems, community health and the development of vocational education."
Working alongside student participants from the USU Logan campus and Ag Education students from Ohio State University, USUE students witnessed the positive effects of their vocational and agricultural education when applied directly to indigent communities.
"Engaged in serving rural communities, students share their transformational learning with photos and rich narratives. Contemporary issues of health care, access to clean water, sanitation, food production, and improved agricultural methods in Central America comes to USU Eastern through the camera lens and words of student travelers," Straquadine said.
USUE student, Cameron West, said, "We spent the majority of our time serving with the people. We would go to the villages, and we would cook traditional Honduran food with the villagers. We would then go to the local schools and feed the kids. Whenever we served, we did it with them."
West described the objective of these study abroad experiences is to teach self-reliance. "Our focus was sustainability. We didn't just give and go," he remarked. "We set up projects and curriculum that the local Hondurans could continue to do without our being there. We spent lots of time with kids and families in both schools and communities. We toured a sugar cane plantation where we learned how sugar is planted, grown, harvested, processed and shipped."
Sponsored by USU's College of Agriculture and Applied Sciences, the Honduran Study Abroad program is an annual opportunity for interested students who are desirous of such a service-learning experience. Students who would like to participate should contact Straquadine for information by calling 435-613-5294 or emailing at [email protected].
The Honduras Study Abroad blog site is accessible at: studyabroadhonduras2016.wordpress.com/
Located in the Central Instructional Building, Gallery East is free and open to the public during the academic year from 9 a.m. to 5 p.m. It is closed weekends and holidays. The closing reception is Friday, March 3 from 6-8 p.m.
Any questions contact Noel Carmack, at 435-613-5241 or email [email protected].