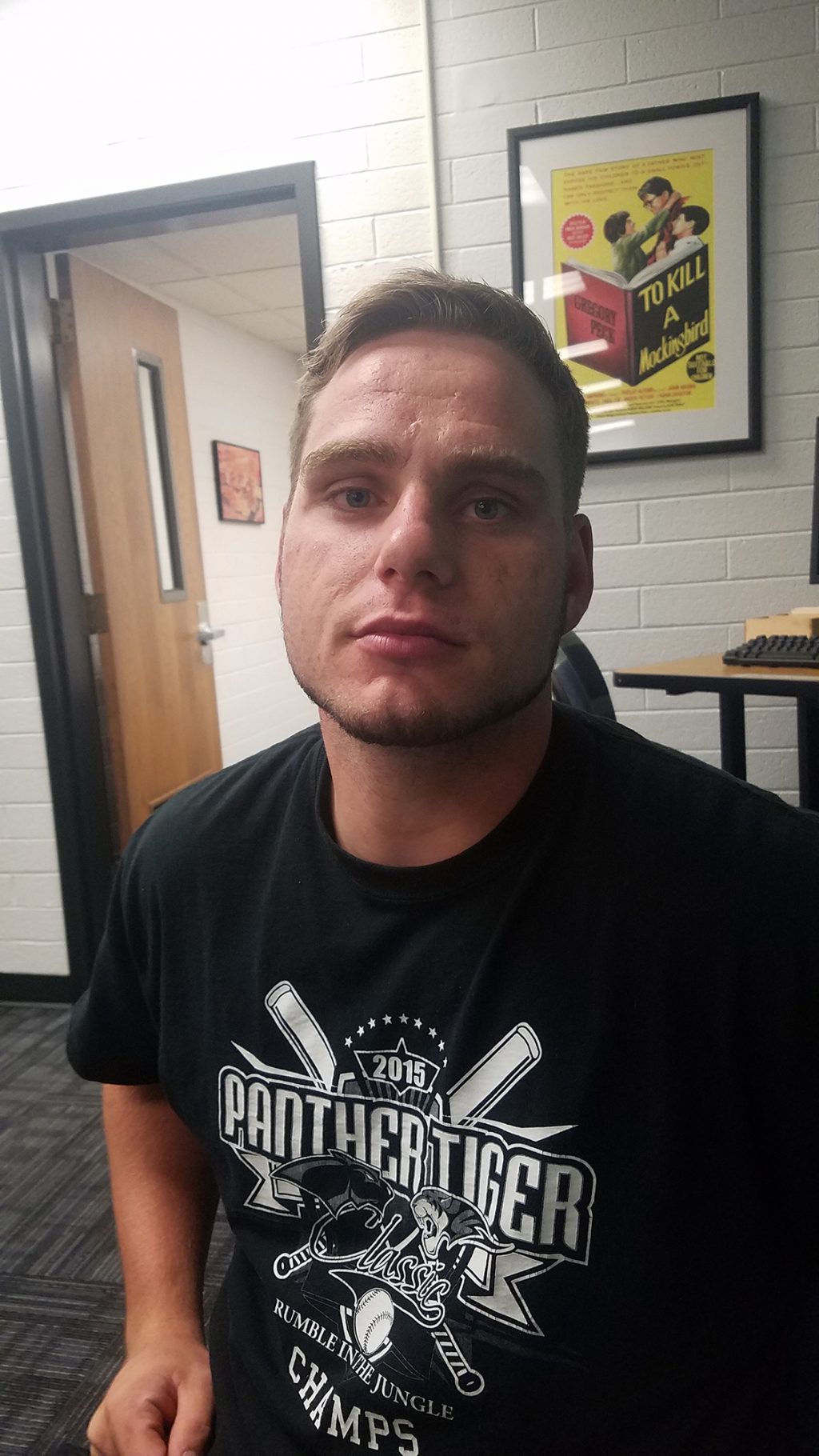 This archived article was written by: Fisher Hermansen
The baseball team has acquired a new catcher/outfielder Chandler Barkdull from Western Nevada. Chandler went to highschool at Park city. Graduated in 2015 and went to play for Western Nevada in 2015-16 season when they won the region 18 title. (SWAC title). Sadly the baseball program their dissolved, landing Chandler at USU eastern. When Barkdull was asked whats his favorite thing about baseball, he said, " I love the competitive nature of it." He was also asked what he thought of the school and the program so far. which he responded, "I've adjusted really quick, I've played with and few guys on the team in the past so I already knew some faces. I like what I've seen so far, and I'm excited to get the fall season started." Barkdull was 5 when he first stared playing baseball. He grew up in a sport family where he and his brother where quite active. Chandler playing three sports in high school. Baseball, football, and basketball. Still his true sport was baseball. When asked what sport in his opinion is the hardest he said," football is physically the hardest, but mentally baseball is far harder than anything. Baseball is a very complex sport, and you have to keep a level head if you want to progress at all."
Barkdull helped his high school team win many games, and made a push at the state title all four of his years at Park City. When Chandler was asked what he is most excited about this year. He responded with," I'm just excited to get back on the field, any time away from baseball is hard for me." the last question for chandler was his favorite baseball quote. He said it is, " baseball is a sport so fine it's played on a diamond. Chandler seems very excited for the year, the baseball team starts games this weekend at CNCC in Rangely, Colo.