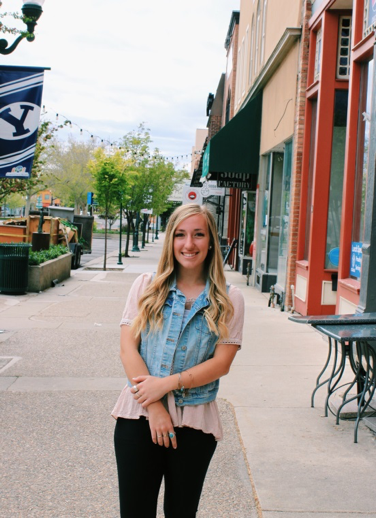 This archived article was written by: Zach Kynaston
Cami Gleason attends USU Eastern to play soccer, go to school and meet new friends.
The reason she came to Price is because it is pretty close to home, but far enough away to make her own choices and live on her own. She also loves the idea of attending a small school and knowing everyone around her instead of a big school and not knowing anyone.
She graduated from Timpview High School and plans to major in elementary education. She grew up in Provo, Utah, and lived in the same house her entire life.
Always wanting to keep her busy, Gleason's parents registered her in lots of activities when she was young including soccer, dance and music. She excelled the most in soccer and was offered to play at USU Eastern.
In high school, she was on the dance company and the soccer team so balancing the two was tough but so worth it, she said. Gleason likes to sing and has played the piano her entire life. As a little girl she always wanted to be a rock star, but instead put her time into soccer with dance and music on the side.
Her main goal in life, as far as school goes, is to be an elementary school teacher because she loves children and loves to be around them.
Gleason cannot wait to see what she can do with her collegiate career both on and off the field.