Five essential apps for college students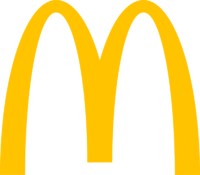 This archived article was written by: Vivika Corona, Alex Anderson
As 2017 college students we definitely have a lot more privilege and help then we did back in the '80s or '90s. Back then people had to do research solely through books and couldn't just Google things or use quizlet to help answer questions. We are lucky to be able to have so many resources just at the tip of our fingers.
Being millennials we use our phones for just about anything so here are five apps in no particular' order that are handy for your average college student. All apps that are mentioned are free to download as well because we know that we are all balling on a budget here.
Speaking of balling on a budget, our first app truly helps you get the most for your money. The Mcdonald's app is a life saver. Mcdonalds is already a pretty reasonably priced restaurant, but the app truly helps you get the best deals.
Alex bought a water cup for 25 cents and used a deal on the app that got a free shake with any purchase. So essentially she paid 25 cents for a usual $2 shake. This app does the most with its deals, such as free french fry Friday or free four- piece chicken nuggets with any purchase.
There deals also change everyday so you can always get something new! We highly suggest downloading the app because you can get a fulfilling meal for less than $8.
The next app we suggest is Spotify. This app is truly out here for the typically broke college student. Spotify is a music streaming app that has an extraordinary variety of music. Luckily the price goes from $10 to $5 for students; all you need is a student email.
The perks of having Spotify is being able to listen to about any song you want whenever and you can also download the songs to be able to listen to without wifi or service. When driving through the canyon students have all their tunes available to listen to.
Another awesome perk is you get Hulu for having Spotify premium. Although the Hulu account is the basic package that includes commercials you essentially don't have to pay for it. We get Spotify and Hulu for only $5. Spotify also has a free version if you choose not to pay for it which is still pretty awesome except you can't download songs and you also can't chose songs to play, your music is permanently on shuffle.
The average college student runs into the problem of not knowing what to cook for a meal; especially when not creative with cooking or ingredients in our pantry. This is where the Tasty app comes in. You might have seen a tasty video in passing while scrolling through your facebook feed.
The Buzzfeed company makes small videos on how to cook basic, but appetizing meals any time of the day. The app lets people search recipes or suggest recipes. Click on the meal you'd like to make and it gives you the ingredients and step by step instructions. If you are more of a visual person, it has step by step instructions with a video playing to help you. It also asks if you are a vegetarian when you first download the app so it is accommodating.
The next app is EasyBib. This app is another life saver for any student on any campus in any class anywhere. EasyBib is an app where you can scan any book and it writes out the bibliography for you in any format needed. What if there aren't any bars on the book to scan? Type the title of the book. This app can write your bibliography in any format you want instantly. This app will definitely come in handy when you just about finished your essay but do not want to put in the work for your sources. Let's face the fact that some of us just aren't good at citing things anyway so why not let this app do all the work for us?
Finally we have the Podcast app or any app that can be used to listen to podcasts. There are amazing podcast, from scary stories to laugh out loud comedy, the range is endless. You can find a podcast for any mood you are in.
Podcast are best when you're not in the mood to listen to music while driving through the long canyon or just heading to class. Podcast is also a good way to keep up with current issues or news without having to read the daily newspaper so those of you who are better listeners than readers, maybe podcasts are right for you.