USUE unites five players from Serbia
Alejandro Rodriguez Sports Writer Following the neck and neck home game over the the…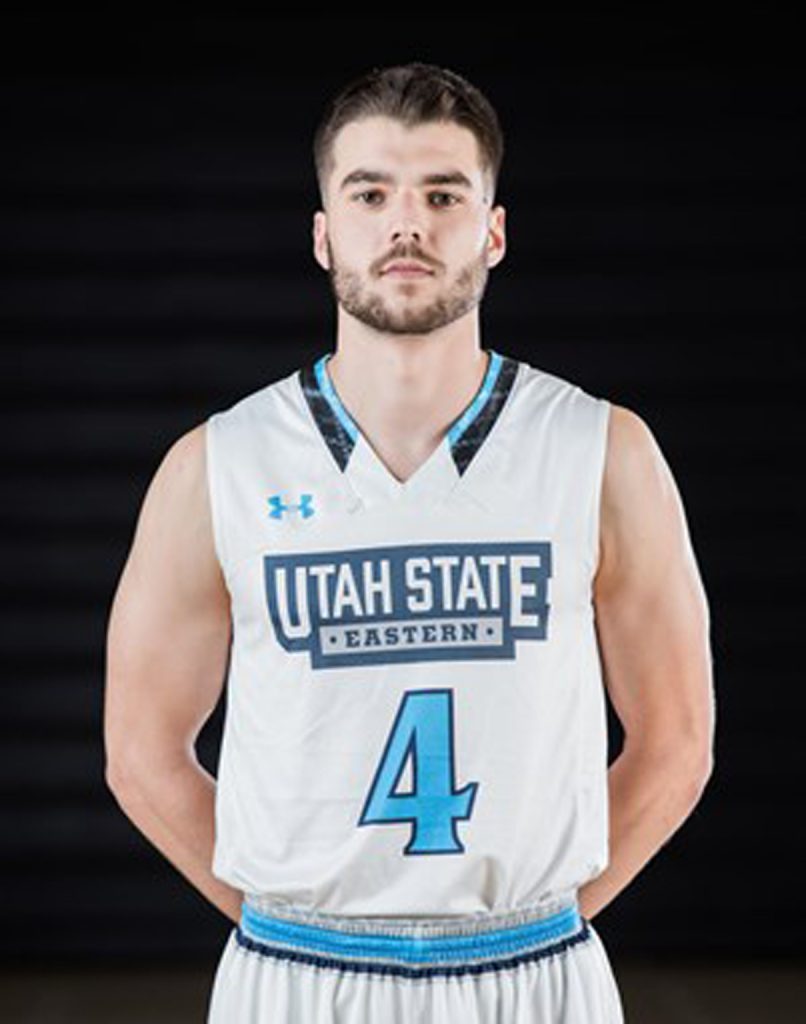 Alejandro Rodriguez
Sports Writer
Following the neck and neck home game over the the College of Southern Idaho won by Eastern's mens basketball team 76-75 on Jan. 12,
sophomore Oggie Pantovic gave remarks commenting on the team's performance. "We were down by about 13 with six minutes left, although we fell behind coming back to win the game is one of the sweetest victories that you can have," Pantovic said.
"Everyone on our team was thinking that we could take them from the beginning because that's how much confidence each one of us had going onto the court," Matija Novkovic said.
With USU Eastern basketball alumni from Serbia, Milan Surlic, the men's basketball team gained three of its five Serbian players.
One of the well-known basketball players, Filip Milosevic went to middle school and high school with Surlic, as well as his dad working with Surlic's dad. There was more than one basketball player that was saying how listening to Surlic about coming to the United States was one of the greatest choices they made in their life. Both Pantovic and Milosevic mentioned that without meeting Surlic, they wouldn't be here today.
It wasn't just Surlic that attracted more players. Matija Novkovic has been talking with Stevan Jeremic and persuaded him to play for the Eagles. Jeremic has been very dedicated to basketball and says even though they might be 2-0 now, they have to practice even harder for the game against SLCC on January 17.
Everyone on the team from Serbia found that the rules are very different. "It's a lot harder to play if you are bigger, but you are just going to have to adjust to them. The drills are a lot different than back home, but the coaches here push you a lot harder so that you can play to the best of your ability," Veljko Llic said.