Utah vs. BYU rivalry game from a BYU fan's perspective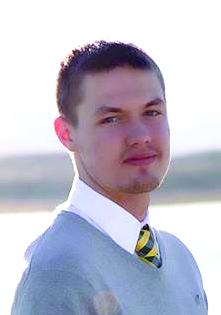 Going into this BYU season I avoided all off-season talk, didn't watch the spring game, didn't read or buy into the summer hype, avoided reading practice reports and didn't watch any interviews. I was going into the game against Utah blind and I was okay with that. Not knowing what to expect, I was hoping for competence. I wanted them to look like a team that at least belonged on the same field as Utah and they didn't.
Utah outscored BYU 21-6 in the second half and won the game 30-12 to win their ninth straight game against the Cougars.
I was at the game and there was as few things I noticed were super interesting from a BYU perspective.
The first thing was how nervous the crowd was from the start. This wasn't your typical raucous college football crowd. This crowd was nervous, tense and most of all expecting the worst. Every BYU fan in the stands was terrified of losing their ninth straight game to Utah in their own stadium, so it was one of those "on the fence" crowds, with everyone thinking the same thing: "we'll try and be loud, we'll cheer when good things happen, we'll standup on third downs, but please get out to an early lead so we relax." That's what happens to a fan base when they've lost nine straight games to your arch rival. They become pessimistic and beaten down.
Don't get me wrong, it was loud inside the stadium, but the amount of nervous energy was staggering. As soon as Francis Bernard intercepted a Zach Wilson pass and returned it 58-yards for a touchdown, it went from nervous energy to no energy at all.
I don't want to say everyone gave up on the game after that, but it sucked the life out of the stadium. What's sad is, I was excepting something like that to happen. For what felt like the 100th straight year, Utah scored a defensive touchdown against BYU.
Right when it felt like BYU was gaining even a little bit of momentum, too. It was a devasting play. BYU would starve off embarrassment for the remainder of the first half as they only trailed by three at the half.
My friend and I went to get a drink at the half and were saying stuff like, "well things could be much worse" or "we're playing well on defense," "eliminated the turnovers and we might be able to do this" we were trying to talk ourselves into BYU having a chance even though deep down we both knew the pain was on its way.
The first drive of the second half really embodied what the last nine years have been between these two teams. BYU desperately needed someone to make a play and they couldn't do it and Utah made it look easy. Utah took the ball and shoved it right down BYU.
Utah went on an 11-play, 75-yard drive, finishing off with a two-yard touchdown run by Jaylen Dixon. That's when it felt like the game was truly over, but to cap it off, Utah did what they do best against BYU and they picked off Wilson again for a pick-six. "How does this happen every year?" someone sitting around us yelled into the night.
Then the rain came. It started to pour as Utah held an 18-point lead. I've been going to BYU games my whole life and think Thursday was one of the only games I've ever left early, but wouldn't even say I was leaving the game early. I was fleeing a crime scene. My homie and I didn't even need to do one of those "hey should we go?" shrugs. We just both immediately agreed that we should leave before Utah and its fans took over Lavell Edwards Stadium and began to celebrate their ninth straight win over BYU.
I never thought I'd leave a Utah-BYU game early, but I did and so did everyone else. Everyone wanted to get out of there as soon as possible. It was practically a stampede.
I wrote about silver linings from a BYU perspective after they lost their seventh straight game to Utah. There are no silver linings this time around. BYU isn't close to their rival right now talent wise. The ninth straight loss is here. The streak has been continued and this time around, there's no end in sight.