Student assaulted on campus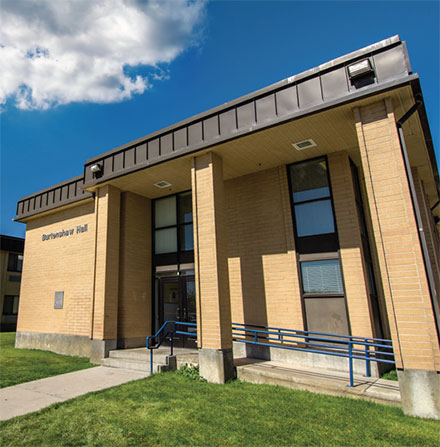 Daryn Mason Sport editor
A Utah State University Eastern student was attacked when he and a non-student got into a disagreement on Sept. 9, 2019, at 10 pm.
The student was followed home to the Burtenshaw dormitory parking lot. The student did not sustain any injuries and he is doing fine. The non student was issued a citation, which is equal to an arrest on campus.
Campus police said that our campus is a safe campus and that it has a low crime rate. To find statistics on campus crime statistics, go to usueastern.edu/campus-safety/police/disclosure. This information is available through the Jeanne Clery Act, it provides campuses with crime statistics.
"It takes all of us to keep this campus safe," said officer Lynn Archuleta. If something doesn't feel right, report it to campus police.
The housing department also has some ideas about how the dorms can be more safe. "Watch out for one another, if you see something, say something," said Eric Curwen, housing coordinator at USUE. One option is to install security cameras in the dorm parking lots and entrances. It will cost roughly $16,000 and will be installed next semester and they eventually want to install more cameras which should cost $16,000 as well.
Next month, there will be a new key system installed for the dorms, it will cost $20,000. Eventually, all dorms will be access control, meaning that you can get in with your ID card. It will be available within a year.
The attack on the student was an unfortunate incident and it shouldn't have happened in the first place. Maybe this attack wouldn't have happened if there were measures in place to keep this campus safe. For years, we have not had anything to really keep students safe like security cameras or a new key system for the dorms. Finally, the day has come where security cameras and a new key system will be installed in the dorms and security cameras will eventually be installed all over campus as well. This is a really good thing, we have finally turned the corner stone in campus safety.
Honestly, something bad could happen on our campus at any point in time. Luckily, we have two great campus police officers and a great administration that wants to keep us all safe. They will do everything in their power to make sure that it stays safe. If anything bad ever happens on this campus, we will all get through it together.
In the end, something bad happened and we can't change that but we can change the future. Help to keep your campus safe by reporting to campus police if you see something, speaking up and sticking together.