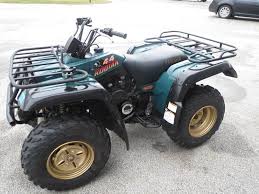 The baseball team's missing four-wheeler mysteriously turned up on property adjacent to Cedar Hills Drive and 800 north last week.
According to head baseball coach, Kirk Haney, who owns the four-wheeler and was using it to help maintain the university's baseball field, it was spotted by Price City Police on Oct. 14. The police picked it up and took it to the impound lot. They thought it had been parked in the vacant lot for a couple of days before they had the machine impounded.
Although the machine was a 1994 Yamaha Kodiak, it helped the baseball team maintain and groom the field.
It was thought to be stolen on either Sept. 3 or 4, the second week of classes at Utah State University Eastern. Haney was preparing the field with some of his players when he noticed a hole cut in the outfield fence. He also noticed the four-wheeler tracks leaving the field.
The community was notified of the loss when Haney's wife posted on social media about the stolen four wheeler. She asked people to spread the word about the missing four wheeler in hopes someone would find it.
Haney is glad to have his four wheeler back, but hated to spend the $165 impound fee to get it returned. "Since getting the four-wheeler back to the field it has helped us do daily field work as well as projects that couldn't be done without it. We would like to thank all those who shared posts about it and helped get it back to us."