Carbon College in the 1950s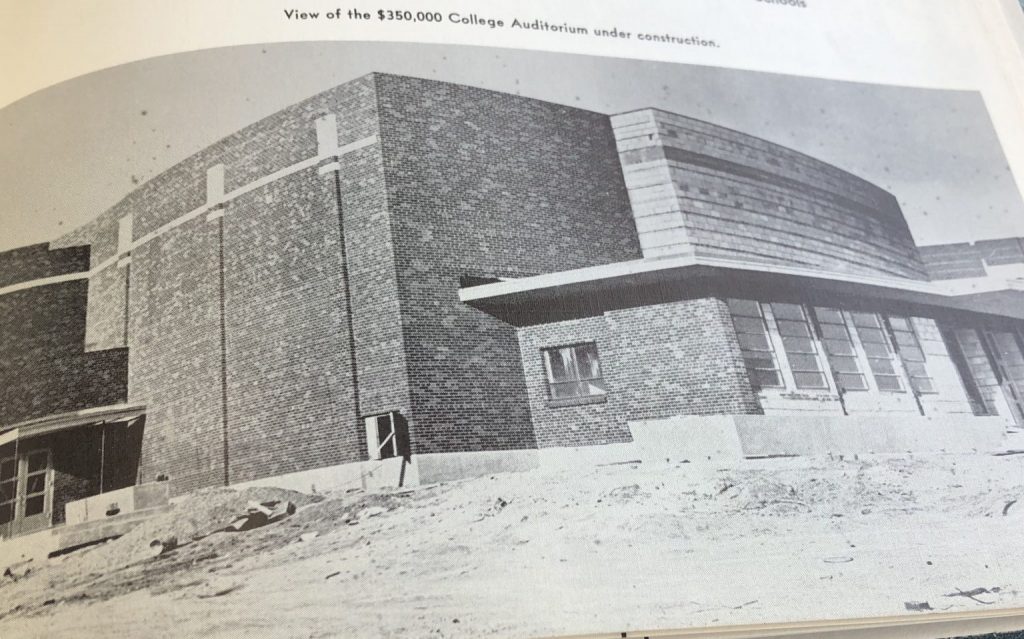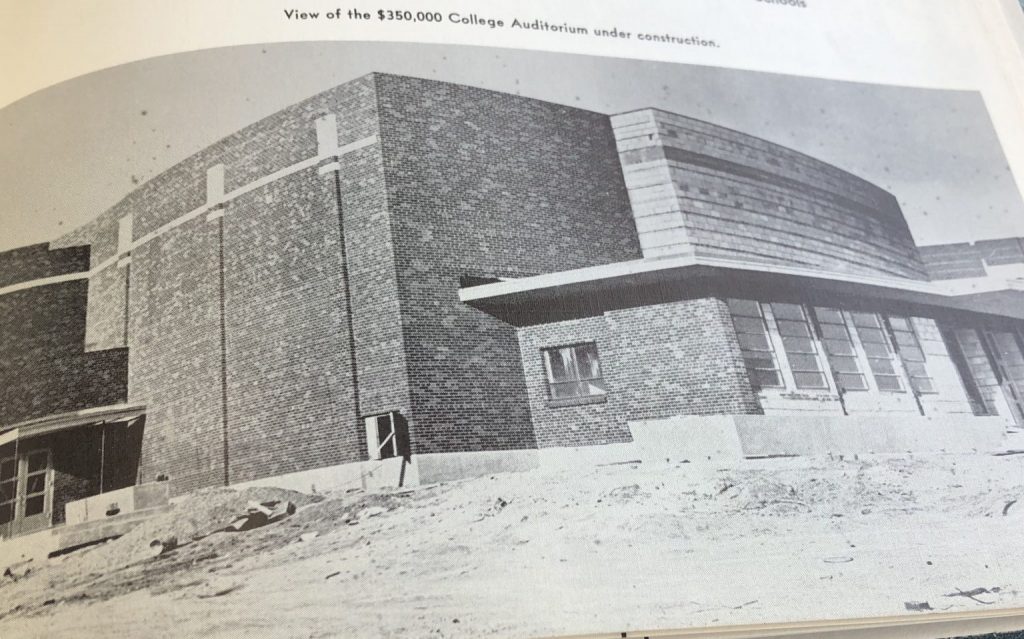 Daryn Mason
World War II just ended and many students were returning to Carbon College to get their education. A lot was in store for Carbon College as it went into the 50s.
Former Price City Mayor, J. Bracken Lee, was elected governor of Utah and moved to Salt Lake City with the aim of cutting state expenditures. In December 1953, he proposed that Weber, Snow and Dixie colleges be given back to the LDS church. He also proposed that the state should terminate Carbon College and two vocational schools in Salt Lake and Provo. This would have ended the public junior college system in Utah.
A group of local prominent citizens went to Salt Lake to discuss their views on the matter. Carbon College President Aaron Jones believed Lee was acting for personal reasons.
On December 18, 1953, the Utah Senate passed a bill to close the college. The Senate also passed a bill to transfer Weber, Dixie and Snow colleges to the LDS church.
The same night that the bill passed, Jones called a meeting in the city hall. Jones said that the only way to save the college was to place the issue on the ballot. Everyone voted to begin the process.
The "save the college committee" had 60 days to petition, obtain signatures and send the petitions to the Utah secretary of state. The committee had to get signatures from 10 percent of those who voted in the last election and they had to be from at least 15 counties.
About 33,000 names were needed to get the referendum onto he ballot, and over 56,000 signatures were on the petition to save the college.
The committee started fundraising to save the college. The committee set up a booth at the state fair, published pamphlets and sent out speakers.
At the November 1954 election, voters voted for Carbon College to continue and chose to retain Dixie, Snow and Weber colleges as state institutions.
In the late 50s and continuing into the 60s, the college started a large building program.
Carbon College added new buildings like married student apartments, two Army buildings, an addition to the vocational building, an armory for the national guard and dormitories.
In 1953, President Jones asked for $240,000 to build a new auditorium and theatre building to the west side of the main building, named in honor of drama teacher Elmo Geary. It was not completed until 1960 at a price of $600,000.
In 1959, Aaron Jones retired, which was the same year that the state legislature passed a bill that made Carbon College a branch of the University of Utah. The school district also began to build a new high school, and sold its portion of the campus to Carbon College for $235,000.