Joe's Valley: the perfect weekend getaway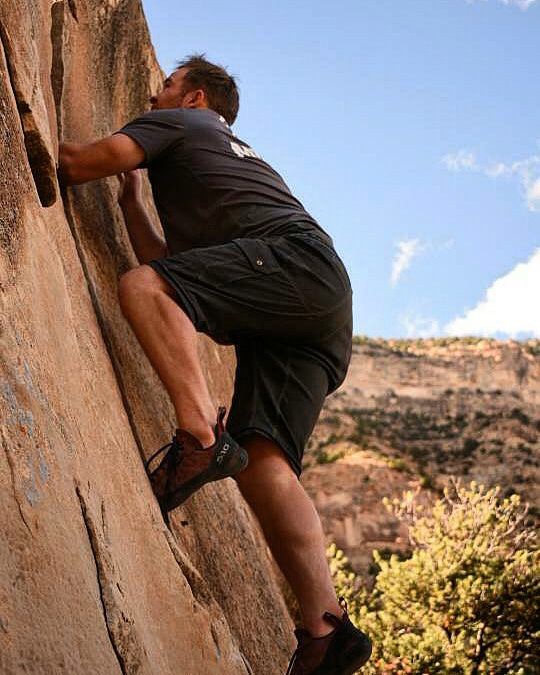 Joe's Valley is a perfect spot for a weekend getaway. It is located west of Orangeville, Utah. The drive to Joes Valley reservoir is only 56 minutes, and has activities for everyone: horseback riding, bouldering, hiking, mountain biking, OHV trails, boating, fishing and water sports. Joe's Valley is known for its bouldering opportunities with a large amount of sandstone boulders for all skill types.
If you visit the website The Mountain Project, it gives a list of different boulders with a brief description and skill level required. If you don't know what skill level you are, don't worry this website has an algorithm to find the perfect climb for you. Joe's Valley is one of the most well-known bouldering sites in North America. The sandstone makes it easy to grip and won't cut you. Some like to refer to the sandstone as "gently exfoliating."
Every fall Joe's Valley sponsors a bouldering festival which started in 2015 and has grown to one of the top rock climbing events in America. The festival offers workshops with world-class-bouldering experts and champions. It also offers workshops with local businesses to learn things like jerky making, crafts, and other art forms derived from the surrounding culture.
The festival is a fun experience and I encourage everyone to attend, even if you have never climbed before. Workshops are designed to help beginners learn how to boulder and do it safely.
Bouldering is a type of rock climbing where you climb without ropes or harnesses along the side of a bolder. bouldering problems is the termed used for the moves you make while completing a climb. Since you are free climbing, most climbs are less than 20 feet off the ground. Many climbs are horizontally across a bolder.
The reservoir in Joe's Valley, created in 1965, provide a great spot for fishing, boating, swimming and other water sports. The reservoir is where most of the campgrounds are located include single family and group sites. There are water and bathroom facilities provided.
Many campgrounds have a view of the lake and some are secluded in the trees. You can find a spot perfect for your weekend plans.
Joe's Valley is a beautiful getaway, so follow the pack-in pack-out rule. We want to keep this place beautiful and open for future generations. The town of Orangeville is close to Joe's Valley so don't worry if you forgot some gear, they stores are well stocked on everything you will need to have a great experience.