Fall 2020 COVID-19 updates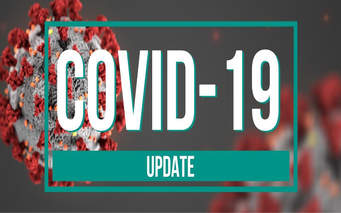 With classes underway for USU Eastern fall se mester, USU is gearing up to meet its core mission of education, research and outreach amid the global pandemic. Students began moving into on-campus housing on August 15 in a phased approach to avoid congregating at move-in time according to a press release.
Class delivery methods
All members of the community are required to wear face coverings in any campus building and even outside when maintaining social distancing of 6 feet is difficult. Classes are being offered in new and innovative ways that include in-person only, face-to-face and web hybrid, and online only. For classes offered in person, face coverings are required and seats have been marked to provide for social distancing. All classrooms will hold fewer students for fall.
USU Protection Pledge
All students, staff and faculty are encouraged to take the USU Protection Pledge to protect themselves, each other and the community. This includes following university guidelines for prevention and submitting the COVID questionnaire if in quarantine or isolation. For students, completing the questionnaire activates the COVID care team to provide access to services, accommodations, and resources. More information about what to do when ill and where to get tested is at www.usu.edu/covid-19/if-you-are-sick.
COVID care kits
USU provided all students and frontline staff with kits that include two face masks, a thermometer, hand sanitizer, a sticker, and a pamphlet about prevention. Kits are available to students now. Contact One- Stop Student Services for information on how to claim yours.
USU COVID-19 case counts
USU introduced a new COVID-19 case count dashboard. The dashboard includes new cases, active cases diagnosed within the last three weeks and total cases since the pandemic began.
The case counts include USU students, staff and faculty throughout the USU statewide system, including those working or learning remotely and not on a campus. As of today, Sept. 8, USU has eight new cases and 68 active cases across the state.
Over the last week, USU officials have sent several communications to students and families, as well as employees. All communications to the campus community are available online:
More information about USU's efforts to prevent the spread of COVID-19 in USU communities throughout the state can be found at covid-19.usu.edu.