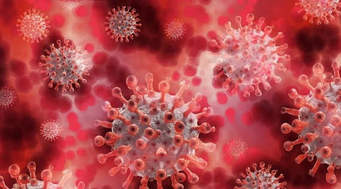 Fall semester is different from every semester that came before. Students across the United States made their way onto college campuses not knowing what to expect.
For some, school is entirely virtual. Zoom and Skype have taken over their educational experiences. Others have classrooms with minimal students and a maximized distance between classmates.
USU Eastern has a mixture of both. This was done to provide students with the options to make their educational experience work for them.
A key element of campus life is student's social lives, everything from clubs to dances, get to know you events and hall brawls.
For some on the USU Eastern campus, that includes The Eagle newspaper. It would've been difficult to anticipate what it would be like during a global pandemic. I certainly didn't expect this.
Rows of desks that were full less than seven months ago sit mostly empty. The office that was once full of people talking, discussing, arguing and writing sits quiet. The voices of Eagles in the past are muffled by the sounds of the health crisis.
It is going to be a big change to create The Eagle every other week fall semester. Sports are delayed or cancelled until the 2021 season. Campus events are mostly virtual and most of the news is covering the Covid-19 pandemic and how it affects USU Eastern faculty, staff and students.
The staff is downsized and time spent together is shorter. To be clear, The Eagle isn't going anywhere. Things change and we will have to continually adapt to the new circumstances. That office is quieter, but the print won't be.
Students are back, class is back in session and the award-winning Eagle newspaper is bringing it all to you. Get the latest news, updates and opinions every other week throughout campus and online at usueasterneagle.com