Let the games begin, sort of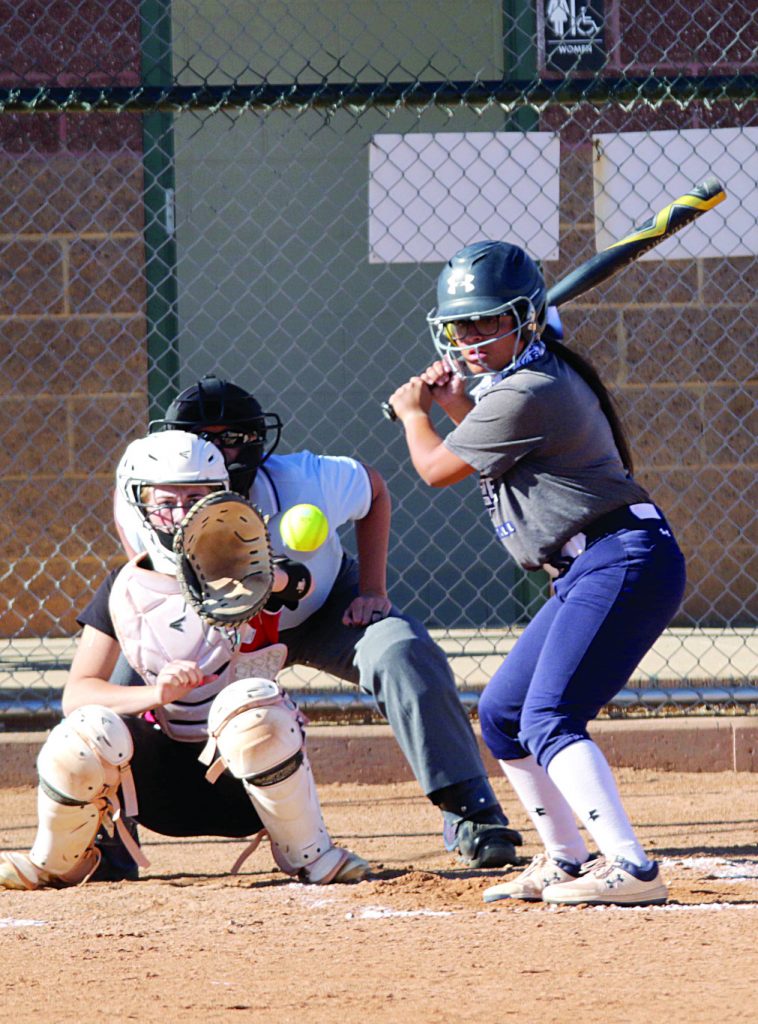 Three coaches, a lot of talent and fingers crossed as the softball team starts its fall scrimmages.
Coach Mckenzie Dorney, is the new assistant head coach for the women's softball team at USUE. This is her first year as the assistant coach after attending Utah State Eastern from 2017-2019 as a student athlete. Her freshman year at Eastern, she was rewarded infield all-region-honorable mention. Her sophomore year she received second-team-all-region infield of the year.
The other two coaches include assistant Coach Chad Blackhurst and head coach Shelby Shurtliff. Blackhurst is entering his fourth season on the softball coaching staff at USU Eastern. During his time on staff, he helped several players to all-conference honors and helped the program double its wins from 2017 to 2019. Prior to joining the staff, Blackhurst coached competitive travel softball for nearly a decade. He was an assistant coach at Pleasant Grove High School from 2014-2017.
Coach Shurtliff is entering her second season as head coach. Shurtliff played collegiate softball at Salt Lake Community College. After a redshirt season, she helped the Bruins win the Scenic West Athletic Conference with only two losses..
In that same season, SLCC reached the NJCAA National Championship where they lost to Butler CC in the finals. Shirtliff transferred to USU Eastern where she was an all-conference infielder for the Eagles in 2018.
When her playing days came to an end, she accepted an assistant coaching job at USUE in 2019. She then became the head coach when the position opened up prior to the 2020 campaign.
Coach Dorney says that as coaches their goal is to see their players succeed on and off the field, and to grow as players and beings.
An obvious goal is to teach the players fundamentals of softball, but also develop teamwork.
Another goal of theirs is obviously to win the conference. They are excited to get out on the field and play games that they didn't get to play last year due to COVID. They had a really good path for them last year, having the best season yet as a program, and it was cut short. But they are taking this off time and fall practices seriously to get players in shape and are ready to tackle their opponents.
Dorney expects the team to play well because they have a lot of talent, maybe more than they had last year.
And as far as COVID, they are adjusting to the difficult times. Luckily, they have been fortunate to not get shut down yet, since the start of fall ball. For the most part, practices and games are the same as they were before the pandemic. They hope to get this all taken care of and have their spring season.
The Eagles have five true sophomores, three of which are returning. Twelve freshmen, six of which are returning from last year, but got a year of eligibility back. They are looking forward to a fun year of softball. Their season starts at the end of January, and their last regular season game is the beginning of May. And then the conference tournament follows with the top team hosting it on their home field.