Eastern volleyball ranked 4th in nation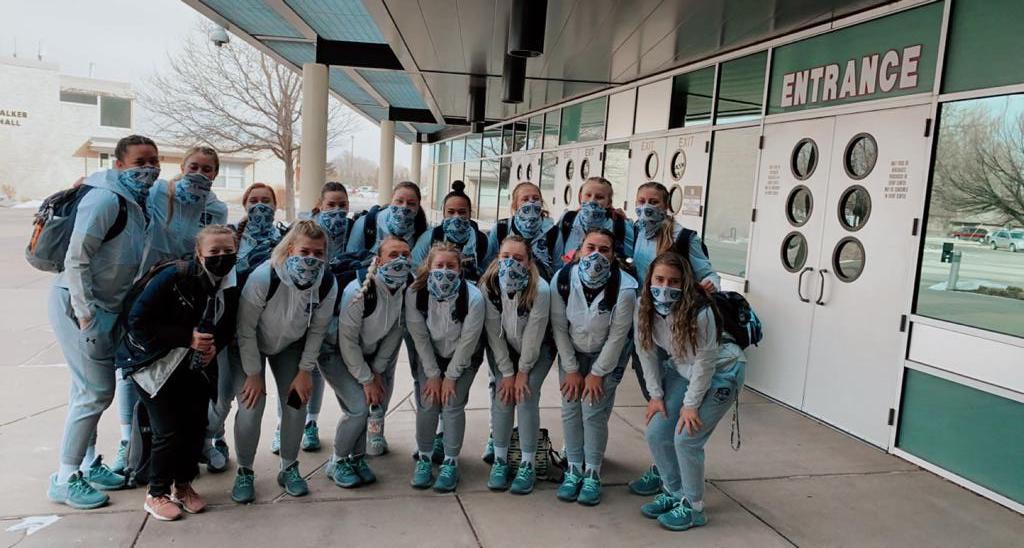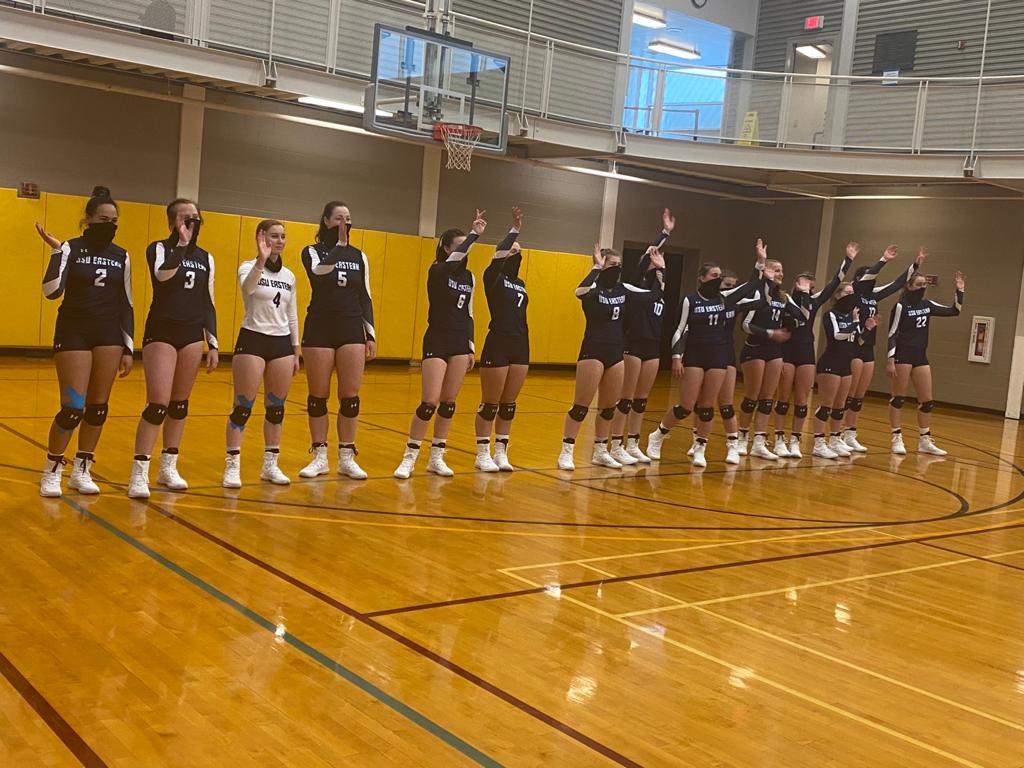 The Eagles cut their national ranking in half this last week, by defeating Odessa, Snow, Seward, Eastern Arizona College, Arizona Western College, Yavapai College, and Iowa Western over two weekends in two states.
Alyssa Simmons said, "It's been a tough year with COVID, especially not having spectators. It has had a different feel from last year, but these girls make it worth every minute. I appreciate all the support we get from those streaming our games on Facebook Live." Their stunning performances have been attracting hundreds of viewers each game.
Emma Ricks was recognized last week by the school as Player of the Week. She has also been given the honor of becoming SWAC defensive player of the week for the last two weeks in a row. This is unheard of at Utah State University Eastern.
Ricks said, "I work really hard to get my job done, and it's so nice to see all my handwork pay off and see all the additional reps I put in, pay off. I am also proud of my whole team, I couldn't be where I am without them. Each girl does their part, so it is so nice to see it all come together."
Many have asked what they have been doing differently. Rachael West said, "Once we turned our efforts totally towards a six-two, we have been able to reach new heights."
A six-two is where two setters rotate onto the court. With each setter taking a turn in the back row. This is a huge advantage and creates one of the biggest blocks in the region.
Coach Danielle Jensen said, "I am so proud of these women, they have really put in a lot of work to be where they are right now. And it shows! It's exciting to drive to different tournament and compete against such high level teams."
The Eagles beat both Odessa (ranked second in the nation) and Snow (ranked third in the nation) in five sets. Both had a final score of 3-2 with USUE taking home the win. Eastern won against Iowa Western 3-1and Seward 3-1 both in the fourth sets. Following this Dalton Street Invitational tournament, Eastern became ranked fourth in the nation.
Sunny Perry said, "These last two weekends have been really successful for my team. We won seven of the ten games we played. We are playing the team we lost against next weekend in Wyoming. Rest assured, we will get our revenge."
The USUE team has these next few days to practice and head up to Cheyenne, Wyoming to play Casper College, Western Nebraska Community College, Eastern Wyoming College, and Northeastern Junior College on February 12, and 13. Camber Dodson, the USUE setter, said, "We have learned so much about each other, and the team as a whole."
Watch the Eagles live this weekend on February 12 at 10 a.m. as they face off against Casper Community College and at 2 p.m. against Western Nebraska Community College. Also watch on February 13 as the Eagles compete against Eastern Wyoming College at 10 a.m. and Northeastern Junior College at 2 p.m.