Two loves: softball, leadership meld into Sutliff's world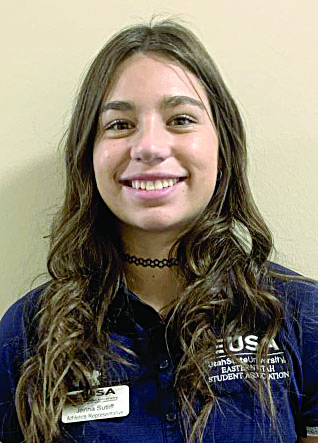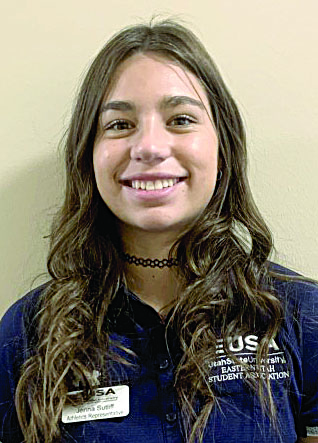 An athlete and leader, melded together when Jenna Sutliff was elected as executive vice president of student government in February. 
She grew up in the small town of Delta, Colorado, a tight knit community. Sutliff has two older siblings, both of whom she looks up to in every aspect. Her parents continue to motivate and support her siblings and herself through everything they pursue. Her dad was a big part of her softball career, without him she doesn't know if she would be playing in college. Her mother taught her about hard work and Sutliff said, "without her she wouldn't be the person she is today."
Sutliff's childhood was family oriented and it is something that continues. Her childhood consisted of a lot of sports and she remembers it as being pure, full of love and constant encouragement.
Sports became Sutliff's first passion at a young age. Through sports she gained natural leadership skills and roles which began her passion for leadership and being a leader. Sutliff also enjoys using her voice to help and support others. Aside from leadership and sports, she recently began to enjoy camping, hiking, climbing, reading and taking drives.
Sutliff attended Delta High School and was involved in leadership. She was in basketball, softball, student government, FBLA, Partners, Astra and National Honors Society. She graduated high school in 2019 and that's when her college career began.
Sutliff initially came to Utah State Eastern for softball, but now she is here for so much more. She got her leadership position on EUSA and fallen in love with Price. Sutliff loves her teammates on softball and EUSA as well as coaches, advisers and everyone on campus. She believes that the people at Eastern made her college experience.
For the 2021-2022 school year, Sutliff was elected as the executive vice president USUE. Sutliff hopes to effectively communicate with the student body and administration to improve resources on campus and to grow diversity and inclusivity. She wants to be a voice for the minorities and help educate Eastern's students in diversity of all forms.
A sophomore at USUE, she is studying elementary education because she was inspired to be a teacher by her grandma and wanted to be one ever since.
Growing up she was the kid who dreaded summer and loved school. She loved school and wants to be a teacher because of the lasting inspiration her teachers left her.
After finishing her bachelor's degree Sutliff wants to continue to get a master's, then become an elementary school teacher. She wants to be a teacher that is attentive to all students and impacts her students in at least one positive way.
Some of her goals include being rich in love and family and to be content and happy with the life she is living. She hopes that one day her children will be just as inspired by her as she was by her parents.