Indigenous books to read for 2021 summer entertainment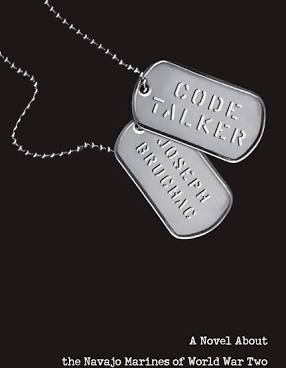 Summer is right around the corner! It's the time for late nights with friends and family, parties, summer holidays and vacations. Hopefully it's COVID-19 free. On the other hand, while on the drive for fam-vaca, bring books to pass the time. Native and Indigenous books are readily available and are an interesting read. The books will have you thinking after reading stories of Indians in their teens or just fictional supernatural women who fight cultural-based monsters.
The Absolutely True Diary of a Part-Time Indian by Sherman Alexie
A telling story of a half Anglo-American and half native boy from the Spokane Reservation that tells his time as a "part-time" Indian. He also talks about his schooling on the rez and off the rez with "Palefaces," which is what some youth feel when going off the reservation. There is some controversy that stems from the mentions of alcohol, poverty, bullying, violence, sexuality, profanity and slurs related to homosexuality and mental disability.
Code Talker by Joseph Bruchac
A book of heroism, loss and a fight for traditional lands for tribes and for others while talking in code against Japan, the country of the Rising Sun. A Navajo novel of how World War II was won and of the bravery of young men who wanted to serve their nation within a nation. The author wrote to spread his appreciation and understanding of the role that was critical by the Navajo Code Talkers in WWII.
If books are not your get-go, I recommend two movies which are filled with indigenous storytelling of tribal peoples within the American borders.
Dream Keeper (2003 film)
This movie shows Natives supporting Natives. A troubled grandson and grandfather travel to the Gathering of Nations in New Mexico. From the Lakota to Gathering, the grandfather (who owns a 1966 Pony, aka pick-up) tells stories of romance, war, spirituality, tribal lesson of morality and his grandson is the one to continue telling these stories or lose the identity of what it means to be Indigenous.
Wildfire (2015 film)
A boy and boy story with indigenous struggles within family and reservation issues is the background. This film involves two boys, one walking the path of being a Sacred Man (Medicine Man) and the other wanting to leave home. It is a great story from the common city LGBT+ films and brings you in the lives of Indigenous youths and the challenges they have to face with Western views erasing cultural significance in the modern-day.
Other books to read include Smoke Signals (A classic), Trail of Lighting (Navajo Fiction), Dances with Wolves (film or book either great story), Black Cloud (film), etc.