Madsen leaves athletic director position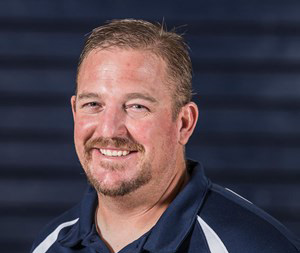 Scott Madsen said last month that his time as the athletic director at Utah State University Eastern has come to an end.
Madsen, a graduate of the College of Eastern Utah (CEU) before it was folded into the Utah State University system, bid his farewell in a Facebook post.
"For the last 23 years of my life, Utah State Eastern Athletics has been part of my life," he said. "Today (Nov. 19) I say goodbye. I have been blessed to meet such wonderful people and get the best life learning experiences anyone could ask for."
He leaves after what has been the best fall sports season since CEU became USUE. For the first time in eleven years, the three major fall sports teams — men's and women's soccer and women's volleyball — all had winning records.
Mary Hart, a good friend and colleague of Madsen's, had nothing but praise for the former baseball coach and athletic director.
"Thank you so much for everything that you have done for me and our athletic department," Hart said in a Facebook comment. "Thank you for being the best boss I could have asked for and also being a great friend.Thank you for everything Scott Madsen, you are the best and will be missed very dearly."
Madsen plans to change careers and become an insurance claim adjuster. USU Eastern has placed a Facebook post in search of his replacement.
A new athletic director is expected to be named sometime in early 2022. Applications are being accepted until a new director is named.