From professor to department head, Polster named first DH outside of the Logan campus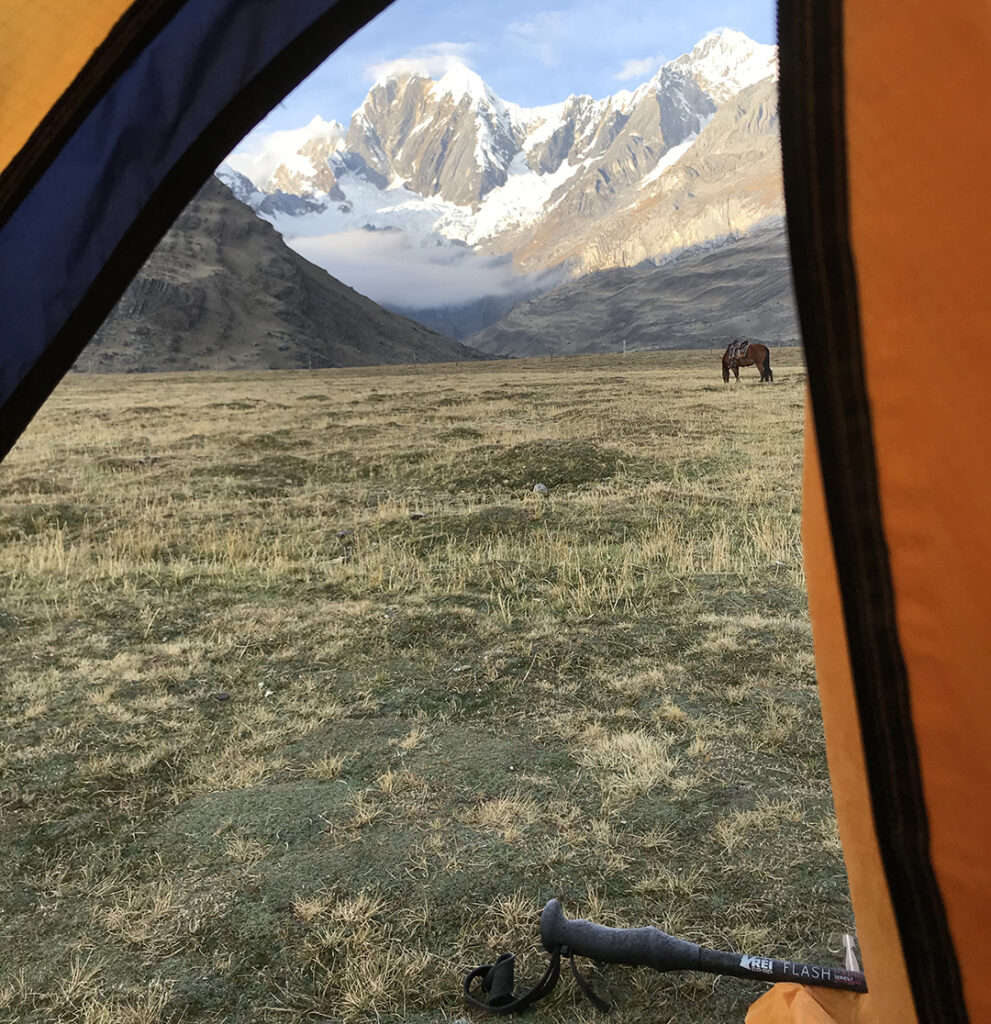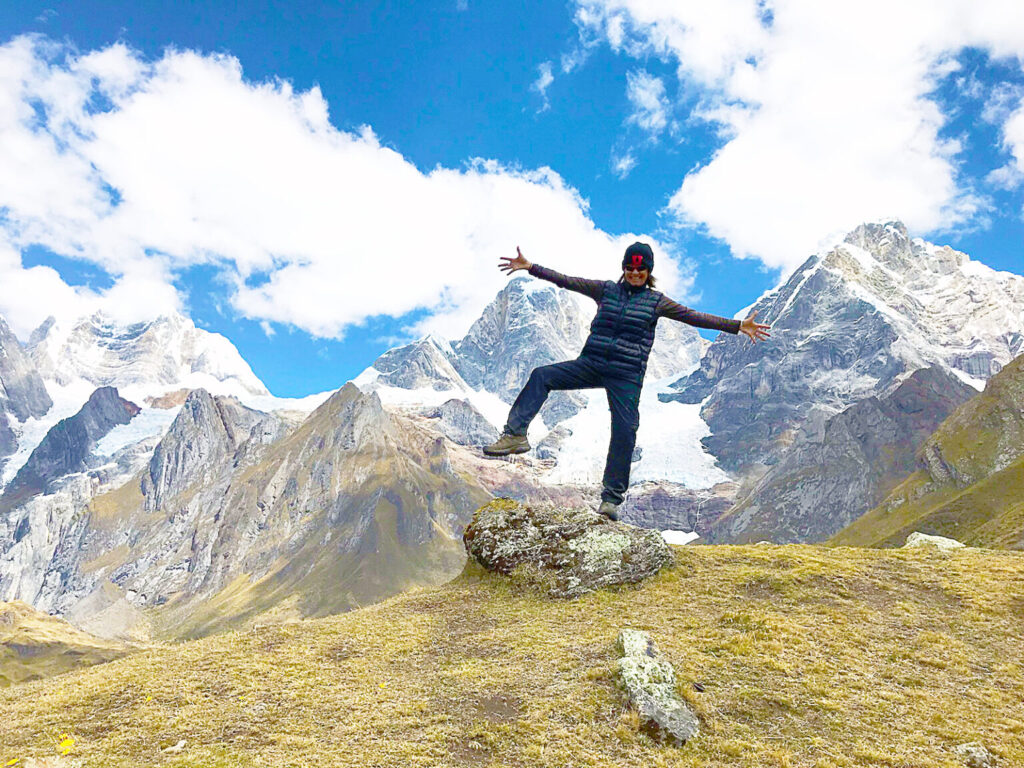 "Journalists are recording the history of America as we speak," says Susan Polster, the new Department Head of Journalism and Communication at Utah State University.
With decades of experience advising The Eagle student newspaper, teaching journalism classes, and otherwise applying her unadulterated passion for journalism, Polster received a well-deserved promotion to the head of the journalism department at USU.
She believes her position can positively impact journalism students on every USU campus.
"Writing is crucial for most professions and journalism gives us those valuable skills. What we do makes a difference. We get to be a voice for the voiceless."
Polster served as the faculty adviser to The Eagle for decades. Her process for advising the newspaper and her students created a distinct community.
Each fall as the school year begins, the newspaper staff learns to work together to create the award-winning paper. She has a natural ability for identifying students' talents and helping them find their niche. Once students knew their specialty, she pushed them to hone their skills. The newspaper staff is peer-review centric, she says.
Every other Monday and Tuesday nights, the staff assembles in the newsroom to layout the upcoming edition of the paper. Everyone proofreads, brainstorms, and gives feedback for improvement.
"We all make mistakes," says Polster. "Peer review leads to higher quality articles, photos and layouts."
She says peer reviews is exactly what makes The Eagle an award-winning paper. "I really love David and Goliath stories. This paper goes up against the newspapers from all Utah campuses and wins in several newspaper competitions."
Polster grew up in Price and earned her bachelor's degree in communication with an emphasis in PR and advertising from the University of Utah. Her master's degree was earned at USU and she finished her student career at the University of Wyoming, earning a Ph.D.
While pursuing her work and education, Polster was a single mom. She says her proudest accomplishment was raising her son, TJ and watching him graduate from college.
"I used to drag him around everywhere with me. When I had to stay at work late, he fell asleep on the couches."
She is also proud of the dozens of Women's Conferences she chaired. "Bringing women from throughout Southeastern Utah together to promote leadership, develop abilities and encourage mentorship became a tradition at USU Eastern. Each year, hundreds of women came to campus to hear renowned speakers and attend workshops that empower, network and impact women in this community."
Another accomplishment she is proud of is watching her students as they complete Eastern's program, grow their skillset, and move onto exciting and fulfilling careers.
"My students have worked at small weekly newspapers and at the state's largest newspapers: the Salt Lake Tribune and Deseret News.
A former student is the editor of the largest Catholic newspaper in the United States. While some continue to pursue journalism jobs, others became lawyers, doctors, teachers and even one works for the FBI," she says.
Than Woodward, who started at The Eagle as a staff writer and worked his way up to editor in chief, is now an attorney. He reflects on Polster's impact on his life, "Susan was an indispensable part of my education, she gave me a voice when I felt nobody wanted to hear it.
"Today, as I stare out of my office window overlooking downtown Portland where I practice law, I can't help but be overwhelmed and grateful for the spark Susan fostered in me at the start of my journey to this wonderful life I have. Without Susan's ever-present support and mentorship, I can't imagine what my life may look like today."
One reason her students are so successful is because of the importance she placed on ethical news writing policies. She advises students to send a draft of their stories to the people they interviewed. The interviewees give students constructive feedback as their facts and details are corrected for accuracy. This process fosters relationships and networking between students and people on campus. She tells her students, "We don't take down individuals and we don't burn bridges."
USU JCOM started offering a fully online bachelor's degree in journalism this fall semester. Such a big undertaking requires the expertise of caring and experienced leadership. When Polster was offered the job as department head, she was hesitant because she did not want to leave The Eagle and the Eastern campus. Not willing to leave the program without assurances that it would be looked after, a compromise was reached. Even though she is no longer affiliated with Eastern, she works from the campus she calls home plus works from another office in Logan.
At Eastern, she has an office in the Reeves Building and conducts meetings through Zoom. From her Reeves office, Polster continues to keep an eye on campus and alert journalism students to stories. She is pleased she can still visit The Eagle's newsroom.
She loves the journalism and communication department. She also appreciates that she has the power to hire staff she believes in as the department grows. Her new position allows her to advocate for statewide campuses, ensuring that all of USU's students have access to a high-quality education.
No longer limited to classes held at Eastern, Polster's passion and vision will impact all of USU's journalism students. 
Changing from the classrooms walls to the rock walls of the outdoors
"Hiking is grounding—it reminds us of what's most important in life," says Susan Polster, Utah State University's JCOM and communication department head. This comes from a woman who managed an award-winning newspaper and magazine, teaches journalism classes, and has a pulse on everything that goes on the USU Eastern campus.
Polster finds peace and inspiration in the great outdoors. "I love that hiking is something we can do at almost any age. It's so important to keep moving to counteract growing old. Hiking is truly a lifetime sport."
She loves visiting foreign countries, not to see the cities and attractions, but to go hiking and see nature. She loves being unplugged in foreign countries too, "I don't like always being available. I could really do without a cell phone," she says.
Her favorite hikes are Mont Blanc, the highest mountain in the Alps and Western Europe, and the northern Andes in Peru. While hiking in Peru, Polster loved interacting with the Peruvian children growing up in the middle of nowhere and admired the women herding sheep along the mountain side. If Europe opens to travel this summer, she hopes to hike the Dolomites in Italy.
She has visited many trails in the United States with some of her favorites: Wheeler's Peak, the highest peak in Nevada and the bottom of the Grand Canyon.
Even though she hiked all over the world, Polster loves the outdoor availability in Utah. She watches the weather in the Uintah Mountains and recalls hiking King's Peak, the highest mountain peak in Utah. "The mosquitoes about ate us up," she said. She loves visiting Nine Mile Canyon and says, "it's fun to trudge around the canyon and find new trails." When she visits Moab, her mission is to locate the trails no one else knows about.
Her hiking goals include hiking to the top of Mount Whitney in California, the highest peak in the continental United States. Another bucket list is hiking the Grand Canyon's rim to rim in one day.
Of all the places she hiked, she prefers the solitude of the trails of Eastern Utah. She frequents trails in Huntington Canyon and the San Rafael Swell. These close locations provide the peace and solitude she needs to recharge.