Connections course at USU Eastern
Utah State University Eastern held its second annual Connections class on August 24-26, 2022.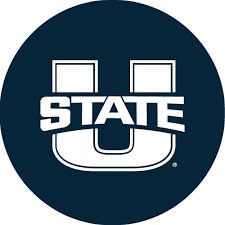 Utah State University Eastern held its second annual Connections class on August 24-26, 2022. The course was taught over several days the week before the first day of fall semester and finished with the Luminary, a traditional event that welcomes incoming freshmen into the Aggie family.
Connections is a two-credit hour class offered to incoming freshmen to help them learn about university education and resources available to them, according to the USU Eastern website. Students learn successful study skills, resources available on campus, meet mentors and advisors, and how to plan for their educational journey.
Prior to fall 2021, the Connections course was only available at the Logan campus. Last year, the class and the Luminary tradition were offered to statewide campuses for the first time. After the first year's success, the course was offered again.
This year, Liz Prettyman, director of advising, student orientation, and transition services, orchestrated the Connections program.
"In virtually every measurable way this was a successful Connections experience," said Doug Miller, professional practice and associate professor and Connections instructor at USU Eastern. "Through the hard work of Liz Prettyman and her team, the program nearly doubled in enrollment. We had great peer mentors and even had some Aggies Elevated students in the Connections class."
"Liz and her team worked really hard to increase the participation in Connections, and it worked," said Michaelann Nelson, assistant professor of English and Connections instructor at USU Eastern. "It was great to see so many more students participate in Connections and learn more about the resources available to them as members of the University. Everyone involved did a great job of making students feel welcome and connected."
After three days of classes and activities, the Connections classes assembled on Friday, August 26 at the Geary Event Center for the Luminary event. The incoming freshmen were addressed by guest speakers Greg Dart, Senior Associate Vice President, and Sohpie Crompton, USU Eastern's Student Association Officer.
After listening to Eastern's leadership, the students were given lanterns and walked in a procession led by last year's drumline. Lanterns shone through the dark as the procession made its way to the Eagle's Nest. Once there, the students worked together to create a giant "E," a symbol of unity and inclusion, as each new Eastern student added their light to the campus.
While sitting on the lawn of the Eagle's Nest, the students watched USU President Noelle Cockett address all the Connections students at the statewide campuses on a projector. She welcomed them into the Aggie family.
"My favorite moment is always the Luminary," said Miller. "It's been described as a 'rite of passage', 'a must-have experience', and a tradition. But I would call it meaningful. This year was really something special."