Day of caring; a sweet ending to a sad week
Men's Baseball team and student government volunteered for United Way's annual Day of Caring on Sept. 11 in Price. Over 100 volunteers gathered to complete different service projects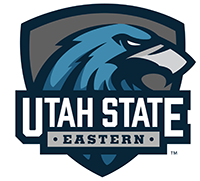 Students from Utah State University Eastern's Spirit Squad, Men's Baseball team and student government volunteered for United Way's annual Day of Caring on Sept. 11 in Price. Over 100 volunteers gathered to complete different service projects including cleaning up the local community, a car wash for first responders and assisting the elderly with household maintenance.
United Way is a nonprofit organization working to better communities across the world. Each September, the organization holds its Annual Day of Caring, a service event that attracts millions of volunteers worldwide. Service projects vary in each community, but the goal is to work to make communities more resilient and equitable.
The Annual Day of Caring did not take place in 2020 in Price due to the COVID-19 pandemic. The event resumed in 2021, and this year the event was considered to be more successful than last year.
"I'm so impressed by all the folks who showed up and all the people who offered their help beforehand," said Megan Cummings, United Way of Eastern Utah's Executive Director, during an interview on Castle Valley Radio on Sept. 15. "It's a big operation to plan something like this and to get all our ducks in a row but we had so much help and I'm really grateful to all the community members who stepped up."
Lin's Fresh Market in Price provided volunteers with donuts and coffee for breakfast. They also donated lunch to the volunteers who met at Washington Park after the event. Other local business sponsors included Sutherlands, Swire Coca-Cola and Peterson Chemical.