Alleged Serial Killer in Iowa kills seventy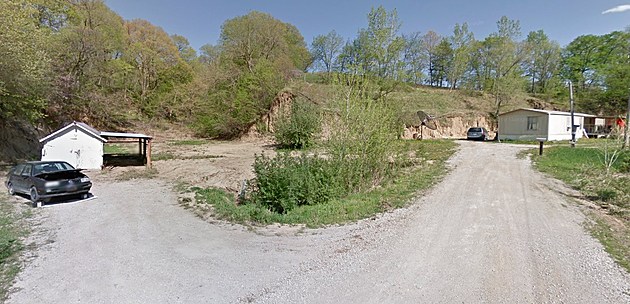 Donald Studey, known by his own daughter as "the most prolific serial killer in America," is just recently coming to light after his death in 2013. Studey's daughter told officers at the Iowa Sheriff department that her father had murdered around six women a year, around 70 total, and buried them on his property both inside and around an old well.
Lucy Studey McKiddy made multiple reports in 2021 regarding her father Donald D. Studey. Officers didn't take her accusations seriously until recently in October when they received permission to go on the current owners' property and other properties nearby to find the well. On Oct. 21, 2022, officers had two cadaver dogs walk around the area of the well. Both dogs alerted to human remains. Later a third dog also alerted to human remains while on a mushroom path, close to the old home that McKiddy remembered walking as a child where her father would tell her "The mushrooms grew so big because there were bodies buried there."
"She's got a hell of a story, but we don't have any proof of anything other than we had a
cadaver dog hit—we've got to have more proof than that," said Fremont County Sheriff Kevin Aistrope.
McKiddy's older sister deemed her as a liar and denied every accusation her sister made, but McKiddy claimed that she and her siblings would help their father hide the bodies by using a wheelbarrow to take the bodies to the old abandoned well.
The area where McKiddy claims he got his victims is a small town called Newsweek. "If we had had 70 missing persons from Omaha-Council Bluffs we would have picked up on that. So, if there are 70 people, they're not all from here," Aistrope told USA Today reporters.
McKiddy described the people her father targeted as women he found on the Iowa- Nebraska border around the age of 30, with shoulder length dark hair, and dressed casually without a lot of makeup or jewelry.
She also told reporters her dad was known to steal, do drugs, and often showed acts of violence. Studey also had a record of death threats and suicidal ideation. Both of his wives died from "unusual circumstances" that were ruled by authorities as suicides. Recently, news has come out that one wife died from a bullet wound and the other from strangulation.
With lack of proof, Studey is legally considered innocent, but to many people of the public where the story is trending, specifically TikTok, viewers believe McKiddy's accusations and claim Studey is guilty.