New Exhibit at Gallery East Looks to New Horizons for Utah Plein Air Artists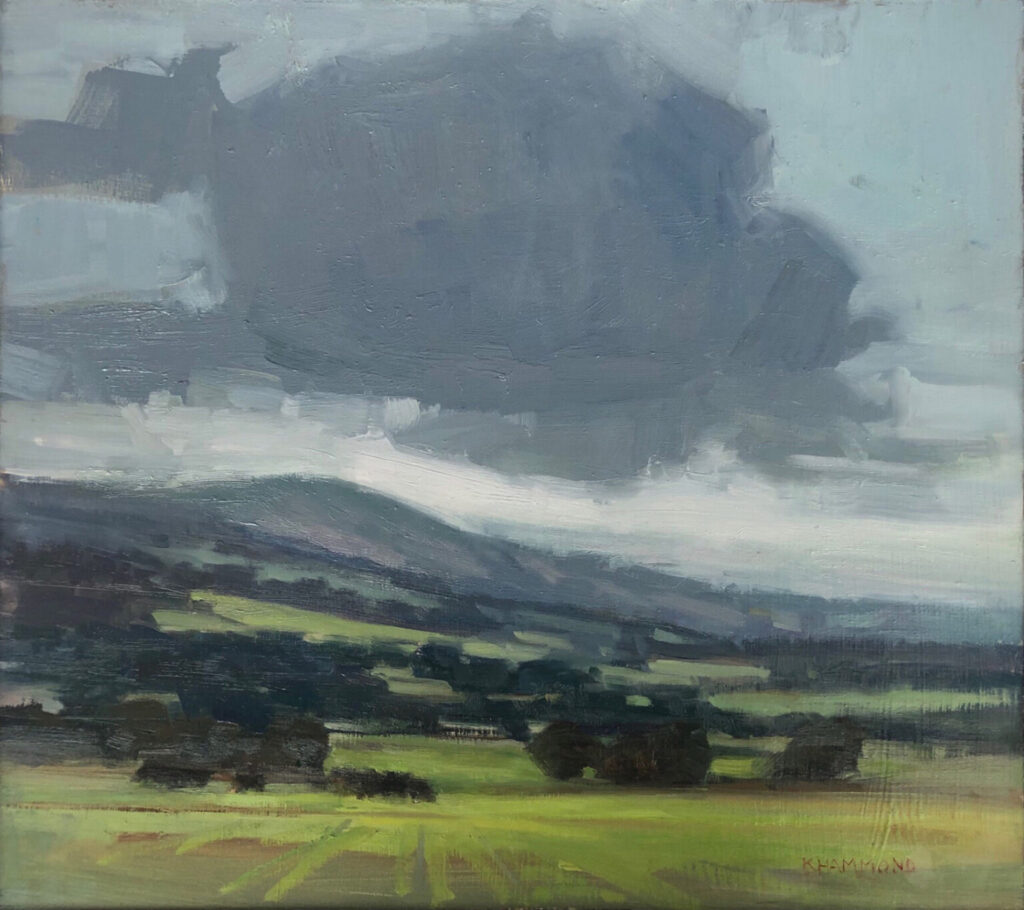 Price — Utah plein air artists who have painted beyond their home state are featured in a new exhibit at Utah State University Eastern. The exhibit, "Utah Plein Air Artists: Expanding Horizons," will be on view at USU Eastern's Gallery East from January 9 – January 27, 2023.
In the travelling exhibit of 28 paintings, curator Shari Lyon explores what it looks like for some of Utah's notable plein air artists to paint in places around the world.
Utah has long been a beautiful land capturing the attention of plein air artists from all over the world. Landscape art, harnessing the unique images of Utah can be found on the walls of homes, galleries, offices and other buildings everywhere. Even though our Utah plein air artists need not travel far from home for inspiration, there is an importance in getting out of one's immediate environment to experience other cultures and views and to experience the reset and recharge of painting internationally.
"Utah Plein Air Artists: Expanding Horizons" highlights some of the best in Utah plein air artists, and explores what it looks like to get out of their familiar surroundings and experience the world through the eyes of an artist. The exhibit includes artworks by Margaret Blake, David Dibble, Kerri Hammond, David Koch, Shanna Kunz, Trijsten Leach, Trish Melander, Steve McGinty, Michelle Nixon, Ken Spencer, Kathryn Stedham, Tyler Swain, Bryan Taylor, Brian Thayne, Ellie Wilson, and Jane Anne Woodhead.
"Utah Plein Air Artists: Expanding Horizons" will be located at Gallery East in the Central Instruction Building (CIB) from January 9 – January 27, 2023.
Gallery East is located in the Central Instruction Building and its exhibits are free and open to the public during the academic year from 9 a.m. to 5 p.m., and closed weekends and holidays. Contact Noel Carmack, at 435-613-5241 or email [email protected] for any questions about the exhibit
About Utah Arts & Museums and the Traveling Exhibit Program
Utah Arts & Museums' Traveling Exhibit Program is a statewide outreach program that provides schools, museums, libraries, and community galleries with the opportunity to bring curated exhibitions to their community. This program is supported in part by a grant from the National Endowment for the Arts. For more information on participating in the program, please contact Fletcher Booth at [email protected] or call 801.532.2617.
Utah Arts & Museums is a division of the Utah Department of Cultural & Community Engagement. Arts & Museums provides funding, education, and technical services to individuals and organizations statewide so that all Utahns, regardless of race, gender, ethnicity or economic status, can access, understand, and receive the benefits of arts and culture. Additional information on the programs and services can be found at artsandmuseums.utah.gov.